In partnership with generous alumni and donors, the SA/KHS Alumni Association recognizes and rewards students for academic achievements and leadership ability through a diverse range of scholarships. Students who meet the Eligibility Criteria may submit a completed Alumni Scholarship application. Scholarship amounts vary depending on available funds.
2020 SCHOLARSHIP APPLICATION
AVAILABLE SCHOLARSHIPS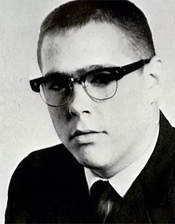 TERRELL G. DAVIS SCHOLARSHIP fund was established in 2008 by the Class of 1963 and the Davis family. A 1963 graduate of St. Augustine High School, Terry was co-captain of his football team as well as lettering in basketball and baseball. He was also voted "Most Popular" by his classmates. After high school graduation, Terry served in the U.S. Navy, City of St. Augustine Police Department and the St. Johns County Sheriff's Department. This scholarship is awarded to the SAHS senior who best represents Terry's academic standards and service to the community.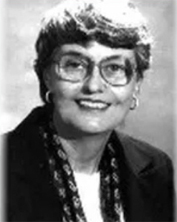 DR. IONE L. PERRY SCHOLARSHIP fund was endowed in 2013 by Dr. Ione Perry. A 1954 graduate of KHS, Dr. Perry was inducted into the 2012 Hall of Fame. She earned her bachelors from Florida State University, masters from Phillips University and a PhD from Florida State University. She received the Distinguished Teacher Educator Award and the North Carolina's Governor's Award for Excellence in her position with the North Carolina Department of Education. This scholarship is awarded to a student with a thirst for knowledge and drive to make a difference.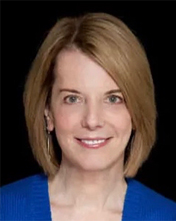 CAROL A. MELTON SCHOLARSHIP fund was endowed in 2012 by Carol Melton. A 1972 co-valedictorian graduate of SAHS, Ms. Melton was inducted into the 2011 Hall of Fame. She earned her bachelors from Wake Forest University, masters from the University of Florida and Juris Doctor from the Washington College of Law. Currently, Ms. Melton served in senior management at Time Warner Inc., overseeing Time Warner's public policy offices in Washington, D.C., London, Brussels and Hong Kong before leaving from Time Warner in Summer 2018 when Time Warner merged with AT&T. Carol is currently involved with angel investing into early stage companies as CEO of an LLC named Adeft Capital, and serving on several boards. ​The purpose of this scholarship is to encourage leadership and achievement through educational opportunities.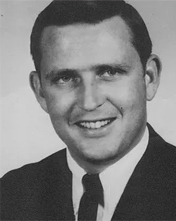 L. CURTIS WESTBROOK, JR. SCHOLARSHIP The SA/KHS Alumni Board would like to thank Mrs. Cynthia Bird for endowing this scholarship starting in the Spring of 2018 and into near future in order to honor her late husband's name. L. Curtis Westbrook, Jr. was born in St. Augustine in 1939. He attended Orange Street School and graduated from Ketterlinus with the Class of 1956. Curt completed his Bachelor's and Master's degrees in Finance at Florida State, and earned his C. P. A. certificate. He joined Price Waterhouse in the Miami office for several years, then established his practice in St. Augustine. He earned his Ph. D. at the University of Georgia, and continued his career in university teaching. Curt retired from California State University as Professor Emeritus. His brother Jim Westbrook graduated St. Augustine High School in 1964. This scholarship is awarded to a student with the determination and desire to continue their educational future with the goal of making a difference in the community.
The following scholarships will be awarded to graduates of SAHS. Please apply once you are an active student at Flagler College: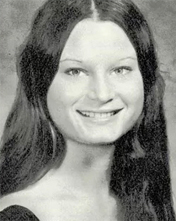 PENNY WILLIS-WOOLS SCHOLARSHIP was established in 2015 to honor Penny with pledges by her mother, Mary Tarver Willis (KHS Class of '47), and classmate, Susan Ponder-Stansel. Penny graduated from SAHS in 1975 and Flagler College in 1978. Penny's career in international banking and fluency in Spanish took her all over the world. The scholarship is for any SAHS graduate attending Flagler College, and anyone can contribute in Penny's memory.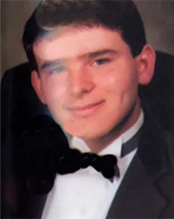 JONAH ASH SCHOLARSHIP at Flagler College was established in by the board of directors and the Ash family. Mr. Ash was a 1992 graduate of SAHS and earned a degree in business administration from Flagler College. He was a founding board member of the Alumni Association and also served as the organization's treasurer. This scholarship is awarded to SAHS graduates attending Flagler College who most represent Mr. Ash's determination and courage.