MISSION STATEMENT
The purpose of this association is to support St. Augustine High School students and alumni through scholarship, mentorship, fellowship and community involvement, the support of such purposes to be exclusively charitable, to make and receive contributions as and for this association that qualify as exempt under Section 501(c)(3) of the Internal Revenue Code and any corresponding law of the State of Florida.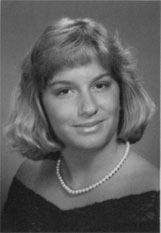 Deborah Adams, President, Class of 1989
Debbie Adams is an educator-turned-principal passionate about making a difference in the lives of all students. As an instructional leader at the Florida Virtual School, she is responsible for implementing teaching strategies that are challenging, engaging and in the end increase student success. Making an impact is what drives Debbie to volunteer in the community. Some notable learning experiences included volunteering with the Junior Service League, St. Augustine Lighthouse and Museum, Kids Bridge, SAHS Football Boosters and now the SA/KHS Alumni Association.
Other fun facts:
• She was born in New Jersey and has lived in Virginia, Hawaii, California, Nevada and Florida! Her dad was a Lieutenant Commander in the Navy!
• She graduated from SAHS Class of 1989, Florida State University 1992 and pledged Delta Zeta Sorority.
• Huge fan of the Dallas Cowboys!
• She has two dogs – Troon and Buffy!
• She's an Avid Traveler who has TRIPOPHOBIA (n) – It's a real thing – The fear of not having any travel trips currently booked!
• She's the COO of the Adams Family – wife to Bill and mom to their son Matt, who is a junior at the University of Florida – yes, you read that right – UF.
Feel free to connect with Debbie on social media, she enjoys meeting interesting and fun people!
Douglass Wiles, Vice President, Class of 1970
Lifelong resident Douglass F. Wiles has had many titles since his SAHS graduation in 1970. Around Herbie Wiles Insurance, Inc., he's the president. For 2016 – 2017, at the Florida Association of Insurance Agents, Doug is the chairman. At the Florida National Guard (1979 – 2000), he's Lt. Col. (Retired), and before that, in the U.S. Army (1974 – 1979), he was Lt. Wiles. During most of his time in Tallahassee (1996 – 2002), he was State Rep. Wiles, but during his last term (2002 – 2004), he was Minority Leader.
Doug is active throughout the community, including serving on the boards of Whitney Labs, Flagler Hospital, St. Johns County Education Foundation, the Chamber of Commerce, United Way, and the Arc of the St. Johns. He and wife (for 41 years and counting), Doris, spend most of their leisure time with family, including their two daughters and five grandchildren. Doug is also an elder at Memorial Presbyterian Church and, as a 1974 University of Florida graduate, he is an avid Gator fan.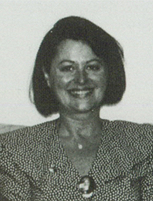 Paula Steele, Secretary
It was while she was principal of SAHS that Paula Steele and current President Emeritus Brad Davis launched the SA/KHS Alumni Association. The Michigan State University graduate went on to become principal at East Lansing High School in Lansing and Perry High School in Perry, both in Michigan, before returning to St. Augustine. Today she is Director for Leadership and Learning for the St. Johns County School District.
Paula also earned her master's in education from Northwest Missouri State. She has been principal, assistant principal, or a teacher at several Florida schools, earning several awards and honors. She was also an adjunct professor at Flagler College, and is a member of Rotary International and Phi Delta Kappa.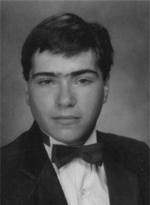 Trevor Davis, Treasurer, Class of 1992
As a Davis in the firm Davis & Davis, Certified Public Accountants, P.A., Trevor and his family offer sound tax management advice to individuals, small businesses and nonprofits in Northeast Florida. Growing up in North City, he attended Fullerwood Elementary, Ketterlinus Junior High, and St. Augustine High Schools, where he graduated 5th in the Class of '92. He was also a member of the varsity of baseball team, after being active in Little League from age 4.
Trevor went on to become a double Gator, earning both his bachelor of science degree in accounting (with honors) and master's in accounting at the University of Florida. He's been a member of the Florida Institute of Certified Public Accountants and the American Institute of Certified Public Accountants since 1999.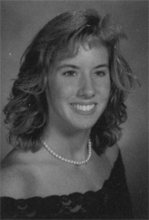 Katherine Batenhorst, Board Member, Class of 1991
St. Augustine native Katherine Keller Batenhorst didn't stop with her SAHS diploma in 1991. She went on to earn a bachelor of science in elementary education from Delta State University in Mississippi, then a master's in speech and language pathology from the University of Alabama. She also completed post-graduate work in the Brooks Rehabilitation residency program. She is a speech and language pathologist with the St. Johns County School District.
Her community service reflects a variety of interests. She's been president of the Rotary Club of St. Augustine and the St. Augustine Junior Service League. She is chair of the Community Hospice Advisory Council, and is a member of the Flagler Healthcare Foundation Board, as well as having been active with 4-H, the St. Augustine Humane Society, and St. Johns County Community Leadership Council. She is the recipient of the St. Johns County School District Learning Legacy Lifetime Achievement Award and the Florence Evaline Williams Angel of the Arc award from the Arc of the St. Johns. She and her husband, Dr. Todd Batenhorst, like to travel and garden.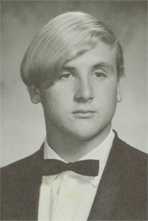 Joseph Boles, Board Member, Class of 1970
Joe wasn't born in St. Augustine, but he got here from North Carolina as soon as he could, in 1967. He graduated in the SAHS Class of '70 and became a double Gator, earning both his bachelor's degree and juris doctor from the University of Florida. The law practice he began in 1984 specializes in elder law, estates and trusts, and business and family law. He and his wife, Jane Reynolds, are the parents and step-parents of seven children. He's also a member of Memorial Presbyterian Church, where he has been a deacon and trustee.
Though he enjoys golf, fishing, and painting, Joe spends a lot of his time serving the community. He was mayor of St. Augustine for eight years, a city commissioner for two, and chair of the St. Augustine Planning and Zoning board. He is chair of the board of the St. Johns County Council on Aging, vice president of the St. Johns County Welfare Federation, a board member for Buckingham Smith Benevolent Association, and a Rotary member and past president. He also served on the boards of Flagler Hospital and the Flagler Foundation, St. Augustine Lighthouse and Museum, First Tee of St. Johns County, and American Cancer Society.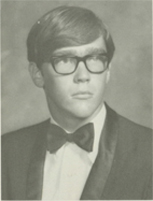 Bradley Davis, Board Member, President Emeritus, Class of 1972
Brad has led the Alumni Association since it began in 1997, organizing and building it and serving as its founding President. He and his family claim original Minorcan descent, counting St. Augustine settlers among their ancestors.
​
He and his wife Dawn, along with their son Trevor, opened Davis & Davis Certified Public Accountants, P.A. in 2001. They continue to welcome clients as members of the family, focusing on developing relationships that reflect this special strength. Don't be surprised to see Brad walking to work on a nice day. The Davis Family continue to live in the North City, a few blocks from their North Ponce de Leon Boulevard office.
After graduating from SAHS, Brad earned a bachelor's in business administration at the University of North Florida. He became a member of the Florida Institute of Certified Public Accountants in 1981, and a member of the American Institute of Certified Public Accountants in 1982.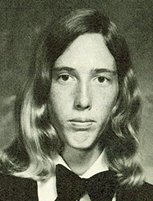 Christopher Way, Board Member, Class of 1974
bio coming soon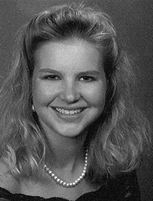 Jennifer Sartiano, Board Member, Class of 1992
Jennifer Sartiano is a lifetime resident of St. Augustine and graduate of SAHS Class of '92. She holds a Bachelor of Science degree in Advertising from the University of Florida.
Sartiano served as St. Augustine's Boys & Girls Club Community Liaison for 5 years where she's credited with elevating their visibility, sustainability and fundraising events including the creation of their signature event & donor program. Her work with at-risk youth led to serving as the Development Director at St. Augustine Youth Services within the Child Welfare System. Prior to Sartiano's six years of service in non-profit she worked in the special events sector with careers as a wedding planner & corporate events coordinator.
Sartiano is actively involved as a board member of Compassionate St. Augustine and as a member of Rotary, SAHS PTO and the Church of 11:22. Her involvement with St. Augustine's Junior Service League kicked started her passion for volunteerism. She enjoys theater shows, foodie adventures and traveling with her husband, TJ and daughter Alexis (SAHS c/o 2023).