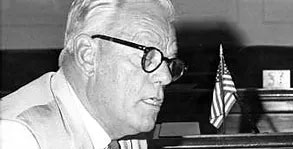 Senator Verle A Pope
Verle Allyn Pope was born on December 12, 1903 in Jacksonville, Florida to Artemus Winfred Pope and Cora Carlton Pope.Both parents were deaf and the first to graduate from the Florida School for the Deaf & Blind.
The school became a center of interest for Verle Pope in his public life.Talking with sign language was the more natural form of communication for the young Pope. Later, in defense of his love of speaking, he said he spent the rest of his life trying to catch up.
He developed an early entrepreneurial spirit making 2 to 3 dollars a week tending a small garden, selling his produce and ultimately buying and selling neighbors' garden surplus.He recalled being 8 or 9 when he negotiated a loan of $2 from the vice president of the first National Bank to pay for his school books and shoes. He left the bank with a signed loan agreement to repay the money at 25 cents a week.
It was the beginning of a financial relationship that lasted a lifetime.t 13. Ready to take on the world, he left school at 13. Being large for his age, he admitted to exaggerating his actual age a bit.He worked at a pharmacy in Jacksonville and tried commercial fishing. When he noticed fish would bring a higher price in New York, he convinced the boat owners to sell there.He was living in Stuart when a law was passed that required children to remain in school until they had completed 8th grade or were 18 years old. His father, none to pleased he left in the first place, happily retrieved him to finish his education.He had been a good student. His original teacher gladly welcomed him back and vowed to help him catch up with the class, tutoring him in the afternoons on her own time.
This time, a desire for learning took a strong hold.He worked at a bakery from 2 in the morning till 7, raced to school and studied until school opened at 8:45.In high school, he took as many subjects as there were periods. Teachers would stay after school (uncompensated) and teach classes that interested them. He took them all: commercial law, drama, business.
After graduating Ketterlinus High School in 1924, he entered the University of Florida, hoping to distinguish himself on the football field. Instead, he suffered torn cartilages in the leg which ended his football career.After a year and a half at the university, he decided to take an examination of equivalency to enter the Air Corp. A year after his first attempt and intense study, he passed the exam, only to re-injure his leg completing primary training.He left the Air Corp to pursue a career in real estate and business.
In 1933, he eloped with Edith Taylor, herself a Pulitzer Prize nominated novelist. Together, they raised their daughter Peggy.Although he worked in local elections before he was old enough to vote, he said he entered politics by accident.
In 1934, when a friend suggested he run the legislature, he declined. He ran for county commissioner instead and was instrumental in saving the county millions on bond restructuring.In 1948, he made his first run for the Florida Senate, a seat he held for the next 24 years until retiring.
Senator Pope over saw important legislation regarding education and taxation and was instrumental in breaking up a voting bloc of rural counties called the "Pork Chop Gang."He maintained a successful real estate business stating he would never run for an office that he would have to depend upon for sole support. He would not sacrifice his principles for a pay check.He served as State Senate president from 1966 to 1968.
During his term, the government in the sunshine law was enacted, a code of ethics established and conflict of interest rules set and the Senate gave up its secret sessions.He was a steward of the re-apportionment bill, helped establish the community college system in Florida, guided the 4 laning of US 1 in St. Augustine and was instrumental in creating the Historic St. Augustine Preservation Board.
Senator Pope remained an untiring champion of the Florida School for the Deaf and Blind. He donated the land for the construction of St. Augustine High School.From the press, he earned the name of Lion of St. Johns. He sited the constant need of a haircut for his unruly mane and explosive speeches for this title. But this designation was in recognition of "one the finest orators ever to serve in the legislature" and for his fierce protection of what he believed was right."
From reapportionment to tax reform, Senator Pope was the rallying point for the reform issues of the day and the people of Florida are indebted to him for his invaluable public service." –Ocala Star Banner 11/29/72He died in 1973 from cancer shortly after retiring.
Verle Allyn Pope, Hall of Fame inductee 2010. "The strongest thing in the world is the truth. There's never been anything stronger."
​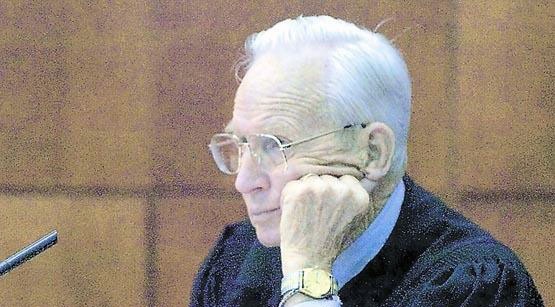 Judge Richard O Watson
Born in St. Augustine in 1933 , Richard's father owned a farm at the southern end of town now known as Watson Road. His parents instilled a strong work ethic and encouraged their children's education.
Dick attended St. Johns County public schools. At KHS, Mr. Watson lettered four years in baseball and three years in basketball and football. He was named to the All district Basketball Team, All East Coast Conference Basketball Team, All East Coast conference Football Team, the Orlando Sentinel All Mid-State .
In his sophomore year he scored 62 points playing tailback for the KHS football team.
After graduating KHS in 1951, he attended Sullivan Prep School in Washington, DC in hopes of enhancing his chances of receiving a congressional appointment to a military academy. He was named to the 1951 State of Florida High School All Star Football Team, starting at halfback and was the leading ground gainer on the North team. He was awarded a football scholarship at the University of Florida where he played on the varsity his first three years.
As a freshman, his tackle stopped Alabama on the Florida goal line and gave the Gators a 31-27 in 1951. Next season he was forced to play both offense and defense because of a shortage of players. Two knee operations ended his football career and he finished his senior year as a student coach graduating with a degree in journalism.
Upon graduation from UF, he was drafted into the US Army. He served as a clerk at the Brooke Army Hospital in San Antonio, Texas. Later he received an appointment as a first lieutenant in the Florida National Guard and rose to the rank of major before resigning his commission. Following his release from the Army, he decided to pursue a career in law and was accepted to the University of Florida School of Law.
During this time he renewed an acquaintance with Peggy Pope, now a senior at Duke University.In 1960, after Dick graduated with honors from law school and Peggy graduated from Duke, they married moving to Ft. Lauderdale so Dick could begin work with a law firm. After two years, they moved back to St. Augustine where Dick joined the law firm of Coxe and Stephens. He was a sole practitioner from 1972 to 1977.
In 1967 he served as administrative assistant to the president of the Florida State Senate, his father-in-law, Verle Pope. He also became an Assistant Public Defender (a part-time position) in St. Johns County. He resigned this post in 1968.
In 1969 he became Assistant State Attorney and position he held until the end of 1976. In 1975 he was elected to the St. Augustine city Commission and served two years.He resigned the city commission in 1977 when he was appointed as the resident Circuit Judge for St. Johns County by Governor Rubin Askew. At the time of his appointment, he was the Circuit Judge in the county.
During his tenure as judge, he served as Chief Judge of the Seventh Judicial Circuit (Volusia, Putnam, Flagler and St. Johns Counties) and as Administrative Judge of St. Johns County. In 1996 he retired from the bench and as of January 2001 serves as a Senior Circuit Judge on assignment by the Florida Supreme Court.
He has served on the board of directors for Marineland, Security Savings and Loan and St. Augustine National Bank, YMCA and the zoning He has been an instructor at the judge's college, appointed by the governor to serve on the ethics advisory committee and served on the Department of Corrections advisory committee.
He has been called a judge's judge, one that judges in-training want to emulate. The attorneys who practice law before him appreciate the standards of excellence he sets.
When asked what case stood out as being the most significant in his judicial career, he said that they are all significant. They all affect the person standing before the bench, waiting to find out how his life will be changed forever.
In 2008 the Richard O. Watson Judicial Center was dedicated in his honor
Richard O. Watson, SA/KHS Hall of Fame inductee 2010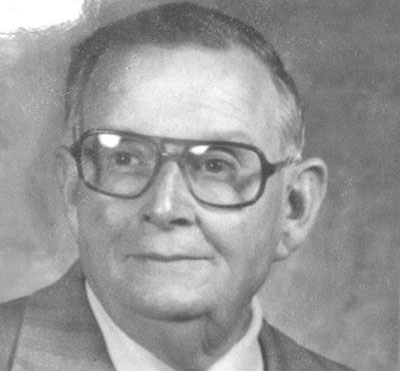 W. Douglas Hartley
W. Douglas Hartley was born on October 25, 1918 in West Augustine.He attended local schools, starting in first grade at Evelyn Hamblen, continuing to junior high at Orange Street and high school at Ketterlinus High.After graduating from Ketterlinus in 1936, he attended Spartanburg Methodist Junior College and received a B.A. in history from Wofford College graduating Magna Cum Laude in 1940.
He matriculated to Vanderbilt University earning a masters degree in southern history.His first teaching assignment was at Rugby University Prep School in Louisville, Ky., where he taught Spanish.He entered the Army in 1942 and served until 1945. After being honorably discharged, he came home from WWII through Camp Blanding.
Mr. Hartley returned to teaching at Ketterlinus under then-superintendent J.A. Crookshank who had taught him chemistry in high school. After completing graduate school at the University of Florida, he obtained a Rank I teaching certificate, the highest ranking for teachers in Florida. He was certified in social studies and English and taught U.S. history, world history, geography and English. Limited classroom space forced him to teach each class in a different room.Soon, he was appointed assistant principal at KHS, still teaching three history classes and one English class.
In 1953 he was promoted to principal of Ketterlinus High, a school of about 400 students, grades 9 through 12. He said his job was made easier because many of the dedicated teachers that had taught him were still there: Miss Alden, English, Mrs. Bonfield, algebra and English, Miss Funk, history, Miss Cavin, Latin.While principal, Mr. Hartley arrived at school early every day to be available to talk to students. He felt they were more comfortable discussing their problems outside of school hours.Upon the urging of a retiring Mr. Crookshank, Mr. Hartley ran for superintendent of St. Johns County public instruction. He took office in September of 1957. He said he was indebted to Crookshank for his mentorship and could always count on his sound advice.
Mr. Hartley oversaw many changes in his 28 years as superintendent of the St. Johns county School system including the challenges of integration, school finances and school overcrowding.He was extremely proud of having all school accredited by the Southern Association of Colleges and Secondary Schools.
The following schools were constructed during Mr. Hartley's tenure:
Crookshank (1959), Webster (1959), Ponte Vedra-Palm Valley (1959), St. Augustine High School (1960), St. Augustine Technical Center (1971), Julington Creek (1972), Allen D. Nease Junior-Senior High School (1984), and the school named for him, W. Douglas Hartley Elementary School (1981).​
He felt it was important to know each student and call them by name. "A person's name is his cherished possession. A name to me designated somebody." Those of us fortunate enough to have known Mr. Hartley, still marvel at his remarkable memory. He would not only call you by name, but know your father, mother, sisters, brothers, aunts, uncles…. We thought he must have carried the family trees of the entire county in his head!
Sports were a great love of his life. He could be seen on the sidelines for football games, throwing the first pitch out for baseball games, in the stands for basketball games.Homecoming also held a special place in Mr. Hartley's heart, as to which many a homecoming queen can attest. His hand-fashioned, bejeweled homecoming crowns adorned the heads of high school kings and queens for many seasons.Mr. Hartley was also active in Rotary, the American Legion and the St. Augustine Historical Society, on the Board of the St. Johns County Blood Bank and an officer for the March of Dimes.
On the role of a superintendent of schools he remarked, "This is not a position for someone looking for self-glory. It is a never-ending job and one that does not need hasty decisions.It is giving 24 hours of service as necessary to solve problems that arise and to help younger generations develop to their maximum."
He always acknowledged the job would have been impossible without the dedicated support of the school board, his principals and the professionalism of the faculty and support staff.Among the many accommodations and honors he received, was an honorary doctor of laws degree from Flagler College in 1985.And in 1991 from the Board of County Commissioners of St. Johns County.
In their resolution to publicly recognize his contributions, "Our citizens will forever be grateful for the dedication, professionalism, principles and morals, W. Douglas Hartley has bestowed on the people of St. Johns County."W. Douglas Hartley, SA/KHS Hall of Fame inductee 2010.
"To teach a child, you have to love a child."
​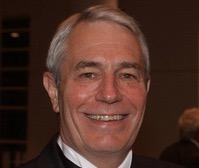 Dr. Leonard Pellicer, D.Ed.
Before the explosive wave of "baby boomers," those born between 1925 and 1945 would come to be known as the "Adaptive Generation": "advocates of fairness and the politics of inclusion, irrepressible in the wake of failure." Born in 1945 in East Coast Hospital, this was Leonard O. Pellicer's generation.
The St Augustine native was educated locally attending Orange Street School, Fullerwood School, Ketterlinus and SAHS.His high school days are fondly remembered: the close knit group of students at Ketterlinus High, the transition to SAHS with its new football field. As a student at St. Augustine High School, served as student council president and captained three varsity athletic teams (football, basketball & track). He was a member of Key Club and on the staff of El Castillo, was voted "Best All Around" by his classmates and chosen for "Who's Who Among Student Leaders in High Schools of America" in 1963.
Following graduation in 1963, Leonard served two years on active duty in the United State Navy aboard the aircraft carrier, USS Ranger deployed in the Pacific. He enrolled at the University of Florida in 1966 and graduated with honors in 1969 receiving a degree in Engllish education with every intention of pursuing a law degree. He married high school sweetheart Nancy Clifton, an art teacher, on August 24, 1968. While teaching in Hawthorne, Florida, he discovered his true vocation was in the field of education. He was selected as a NDEA Fellow to pursue a doctoral degree in Educational Administration at UF and completed his doctoral degree in 1973. ​
His work was honored with the first annual Kimball Wiles Award for the dissertation contributing the most to research and theory in the College of Education at the university. Shortly afterwards, his administrative career in education began as a high school assistant principal and principal in Greenville, South Carolina. He and wife Nancy began their family and added two sons to Gamecock fan base.He and Nancy returned to St. Augustine briefly in 1977-1978 when Leonard took a position as director of a teacher education center that provided staff development opportunities for teachers and administrators in five Florida school districts.
Accepting a professional post at the University of South Carolina, he founded and was named the first Director of the South Carolina Educational Policy Center. Leonard was the co-developer and Director of the African American Professors Program, a program initiated with support from the Kellogg Foundation to address the shortage of African American professors at predominately white higher education institutions. It was there he was recognized by the Black Faculty and Staff Association with their "Affirmative Action Award.
Leonard proudly served as a Fulbright Scholar in South Asia from 1986-1987 teaching graduate classes at the University of the Philippines and developing training programs for school leaders in seven countries in the region. From 1992 to 1995, he worked in the Republic of South Africa as a member a team that developed a successful field-based training program for black principals At the University of South Carolina, he conducted research, published, consulted and spoke about school leadership, instructional leadership and educational programs for disadvantaged children. From 1987 to 1990, he chaired a committee of nationally renowned scholars in a study of American high school leaders.
During his career in higher education, he authored or coauthored seven books and more than 60 monographs, book chapters and journal articles. His work appeared in some of the most recognized and influential publications in the field of educational leadership. Several books, including, "A handbook for Teacher Leaders" and Caring Enough to Lead," have become best sellers in the field of education and can be found in libraries and book stores around the world.
He served as a consultant to more than 100 school districts and delivered numerous keynote addresses at professional meetings across the United States.
After 22 years (he) retired from the University of South Carolina in June of 2000. The Board of Trustees awarded him the title of "distinguished Professor Emeritus." He went on to serve seven more years as the first Dean of the College of Education and Organizational Leadership at the University of La Verne in California
Leonard and Nancy, his wife of 42 years, returned home to St. Augustine in 2007 and together they volunteer with the Council on Aging "Meals on Wheels" program. He acknowledges his deep appreciation for the role that SAHS played in shaping his life, crediting the solid academic background he gained there together with the strong sense of values he learned as a student from his teachers, coaches and administrators with helping him to live a happy and productive life.
Leonard O. Pellicer, SA/KHS Hall of Fame inductee 2010
Stephanie J. Young
Stephanie Young was born in St. Augustine in 1949 to B.D. and Grace Young.
At St. Augustine High School, she was a member of Kappa Tri-Hi-Y, the Latin Club, Band and National Honor Society. She graduated SAHS in 1967.
She began her professional career as an investigator for the Leon County Sheriff's Department in Tallahassee in 1970. She was inducted into Phi Kappa Phi while attending the University of South Florida. She graduated USF magna cum laude with a B.A. in behavioral science in 1981.​
From 1978-1989, she worked for the Florida Department of Law Enforcement as a special agent supervisor. She was responsible for the direction and supervision of organized crime and racketeering, corruption, narcotics and white collar crimes through coordination with federal and state agencies and federal grand juries.
She was the first female to graduate from the FBI National Academy for Law Enforcement Administrators at Quantico, VA
She entered the Florida State University College of Law where she was on the Moot Court executive board, a finalist in the 1991 ABA National Appellate Advocacy Regional, and, as a research assistant to Professor Ehrhardt, drafted and assisted with the revisions of his book, Florida Evidence.
She graduated with honors in 1991 and was admitted to the Florida bar the same year.
After 10 years at Carlton Fields, P.A. she became a senior attorney where her cases included civil and criminal defense with extensive experience in discovery, evidentiary issues, mediation and arbitration.
She returned to St. Augustine working as a corporate counsel for Ring Power and as an attorney at the Sheppard & Sheppard firm.
Ms. Young's publications include "using Leading Questions during Direct Examination," Evidence in Florida "Impeachment", and Lawyer "touch a Life Lawyers Adopt a Family."
Her Bar activities included American Inns of Court, Florida Bar Evidence Committee, Chair of the Technology sub-committee, ABA Evidence Committee, Hillsborough Bar Association "Have a Heart" award for the most pro-bono hours. She served on the American Cancer society Greater Tampa Unit Board of Directors, was a member of the Kiwanis Club of Tampa, the Greater Tampa Chamber of Commerce, and the Camp Good Days & special Times Advisory Board.
Ms. Young passed away at the age of 59 in 2009 after a courageous battle with cancer.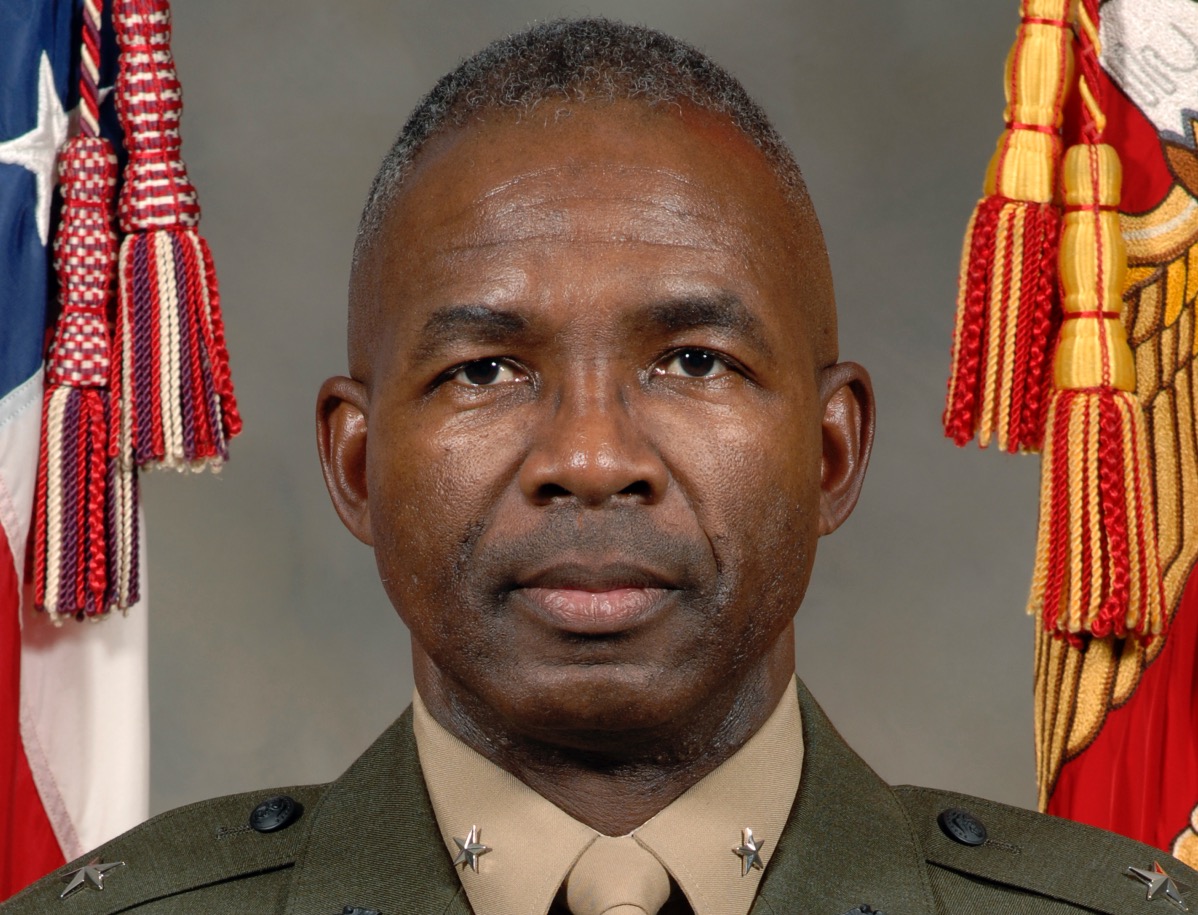 Major General Ronald L. Bailey
Major General Ronald L. Bailey was born to Donald Bailey and Martha Bailey in St. Augustine. He attended local schools.
While at SAHS, he was a member of the Lettermen's Club, Executive Board and Tri Sigma. He played split-end, kicked extra points and safety for the Yellow Jacket football team.He ran track for two years and played basketball and baseball.He was voted Most School Spirited by his peers in his Senior Year.
Upon graduating SAHS in 1973, he attended Austin Peay State University on a football scholarship earning a Bachelor of Science degree in biology in 1977. On July 1, 1977, he was commissioned a Second Lieutenant in the Marine Corps. After graduation from The Basic School, Infantry Officers course and the Basic Communication Officers Course in August 1978, he was ordered to the 3rd Marine Division in Okinawa, Japan to serve with 2nd Battalion, 4th Marines as a Rifle Platoon Commander and 81mm Mortar Platoon Commander.
In October 1979, he was assigned to Marine Corps Recruit Depot, Parris Island, SC as a Series Commander, Battalion S-3 and Commanding Officer of Company F, 2nd Recruit Training Battalion. During this tour, he earned a Masters Degree in Business Management and Administration from Webster University. In August 1983, he returned to Quantico to attend the Amphibious Warfare School. After graduation in 1984, he joined 1st Battalion, 6th Marines at Camp Lejune where he served as the Commanding Officer of Company C and Weapons Company Commander. In 1987 he transferred to Kings Bay, GA where he activated the Security Forces company and served as the Guard Company Commander. From August 1989 to June 1992, he served at Marine Barracks, 8th and I, Washington, DC as Department Chief, Professional Military Education and marched as the Parade Commander.
In June 1992, he attended Army Command and General Staff College. Graduating in 1993, he joined 2d Light Armored Infantry Battalion as the Executive Officer. From 1995 to 1997, he assumed command of the 2nd Light Armored Reconnaissance Battalion. From August 1997 to 1998, he attended National Was College, Washington, DC where he earned his second Masters Degree in National Security Strategy. In June 1998, he was assigned to Headquarters Marine Corps, Manpower Management office as the ground Lieutenant Colonels Monitor.
In June 2000, he was assigned as the Deputy, Joint Contact Team Program and Plans Officer, J-5, headquarters US European Command, Stuttgart, Germany.From 2002 to 2004 he commanded the 2d Marine Regiment. From 2004 to 2005 he was assigned as the CMC National Fellow at the Council on Foreign Relations.In July 2005, he was assigned as the Director, Expeditionary Warfare School in Quantico, Virginia. He assumed duties as Deputy Director for Operations, J3 Joint Staff in May 2006.
In July 2007, he assumed command of the 3d Marine Expeditionary Brigade and concurrently began duties as the Deputy Commanding General, III MEF.His awards include the Defense Superior Service Medal with bronze oak leaf, Legion of Merit w/combat V, Meritorious Service with 2 gold stars, Navy and Marine Corps Commendation Medal with gold star, the Navy Marine Corps Achievement Medal, Presidential Unit Citation and the Combat Action Ribbon.
In March of 2010, was nominated for appointment to the rank of major general. He was serving as the commanding general, Marine Corps Recruit Depot San Diego, and commanding general, Western Recruiting Region in San Diego.
Ronald is the first African-American to lead a Marine Regimental Combat Team into combat and the first African-American to hold the post of director of the Expeditionary Warfare School.
He is a life member of Alpha Phi Fraternity of the National Naval Officers Association, Montford Point Military Association and Marine Corps Association.He has volunteered as a Big Brother, tutored in elementary schools in Washington and Jacksonville, NC, coached Pop Warner and is a Toastmaster.
He remains a member of St. Cyprian Episcopal Church in St. Augustine.
Major General Ronald L. Bailey, SA/KHS Hall of Fame inductee 2010.
"Talk is cheap. Let's see what you've got!"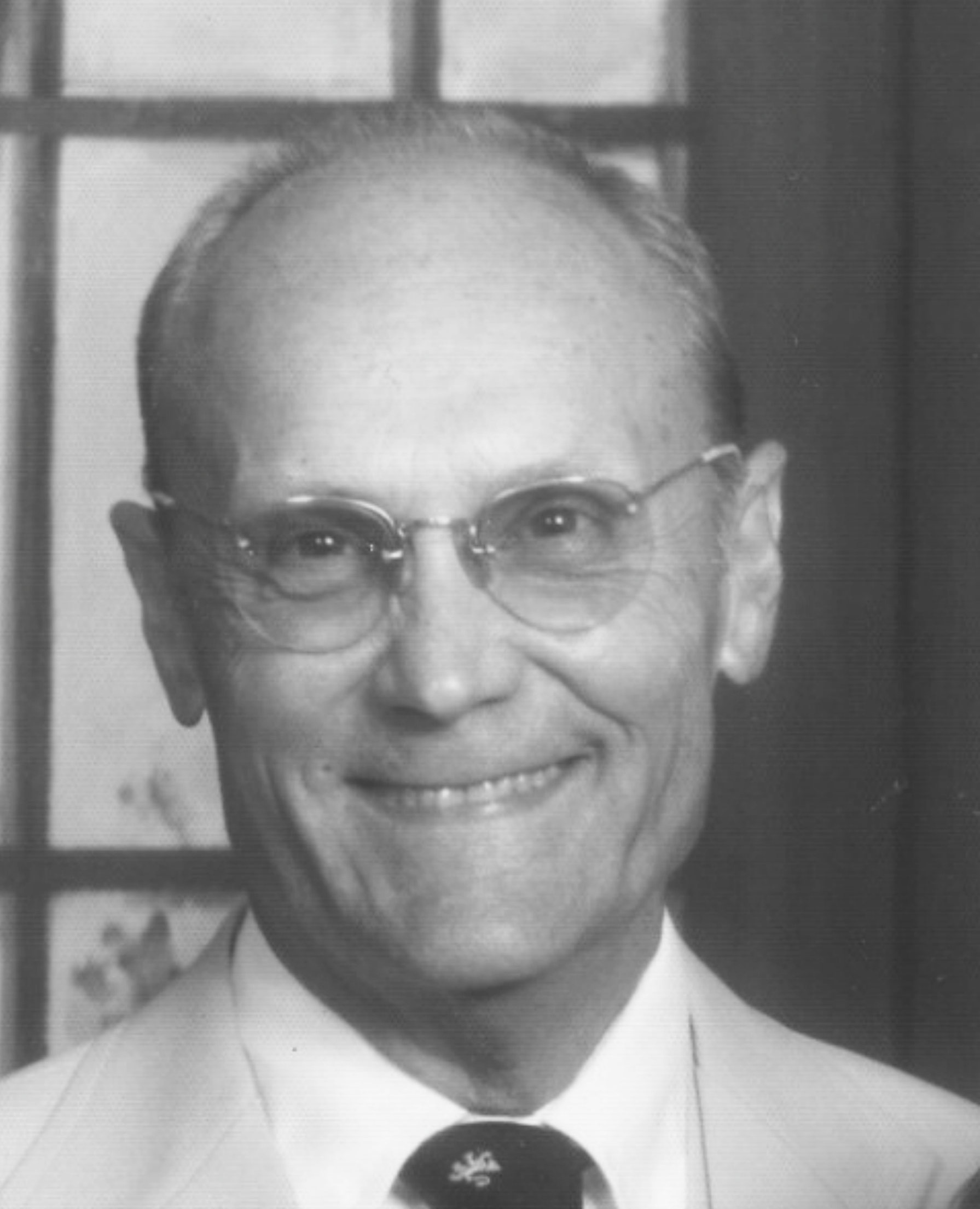 Albert Manucy
Considered the authoritative scholar on St. Augustine history and architecture, Albert Manucy was a St.Augustine native and Ketterlinus High School graduate of 1928.​
After earning his Master's degreefrom the University ofFlorida in 1934, Mr. Manucy began working for the NationalPark Service exploringin detail the Castillo de SanMarcos. Mr. Manucy was among the writers chosen by the Federal Writer's Project to contribute to Florida's travel literature publication celebrating Florida's culture andhistory.
As a Fulbright scholar, he studied Spanish architecture. In 1966 he became curator for the Southeast Regional Office of the Park Service. Mr. Manucy received the Amigos de los Castillos silver medal from the government of Spain, awards from the Florida Trust for Historic Preservation and the Eastern National Park and Monument Association, granted the Order of La Florida by the city of St. Augustine and recognized by the state as a Great Floridian.​
His books on architecture and history include The Houses of St. Augustine, 1566-1821, Sixteenth Century St. Augustine: The People and Their Homes, Artillery Through the Ages and many other publications.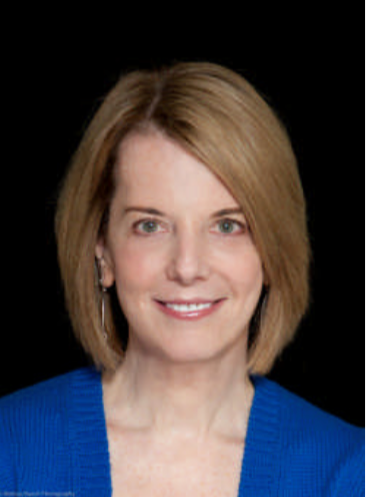 Carol A Melton
Carol Melton graduated St. Augustine High School in 1972. She earned a B.A. degree from Wake Forest University, and M.A. in Journalism and Communications from the University of Florida. Carol went on to receive a Juris Doctorate with honors from the Washington College of Law at American University.​
For more than two decades, Ms. Melton has worked at top levels in media and entertainment. Ms. Melton served in senior management at Time Warner Inc., overseeing Time Warner's public policy offices in Washington, D.C., London, Brussels and Hong Kong before leaving from Time Warner in Summer 2018 when Time Warner merged with AT&T. Carol is currently involved with angel investing into early stage companies as CEO of an LLC named Adeft Capital, and serving on several boards. ​
Named to Washingtonian magazine's "100 Most Powerful Women in Washington" in 2006 and 2009, Ms. Melton has also received the NCTA Vanguard Award for Government Relations. She is a Trustee of the Committee for Economic Development and a member of the Council on Foreign Relations and the Federal City Council. She previously served on the Board of Directors of the National Association of Broadcasters and on the Boards of Trustees of the Media Institute, the Meridian International Center, the Potomac School, the Federal Communications Bar Association Foundation and the Washington Performing Arts Society.
​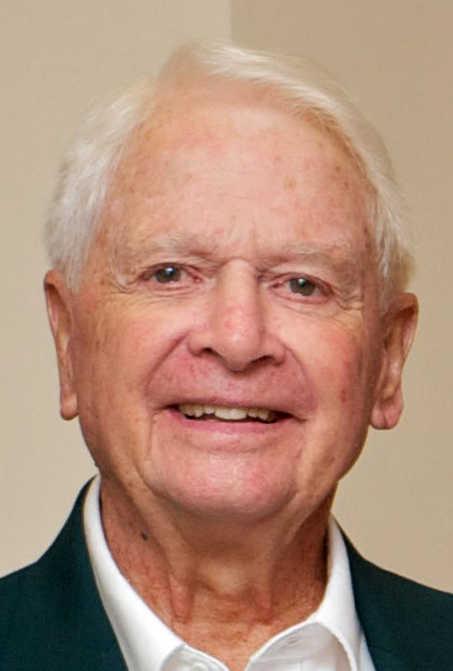 Herbie Wiles
Herbie Wiles attended Ketterlinus High School and served in the Navy during World War II.
After graduating Florida State University in 1952 with a BA in business, he joined his father as a State Farm insurance agent. In 1961 he founded Herbie Wiles Insurance and, though currently "retired," he still maintains an office there today.
His commitment to his native city is reflected in his record of public service. Mr. Wiles was president of the St. Augustine/St. Johns County Chamber of Commerce in 1965, served three terms on the St. Johns County Board of Commissioners, president of the St. Augustine Historical Society, on the board of trustees at Flagler Hospital and its advisory board, was president of the St. Augustine Kiwanis Club, Betty Griffin House, the Presidents council of Flagler College and treasurer of the Memorial Presbyterian Church.
Mr. Wiles served as the first chairman of the Northeast Florida Regional Planning Council. His contributions to local civic matters have been recognized by a lifetime service award for longstanding commitment and concern for good government and for service to fellow citizens.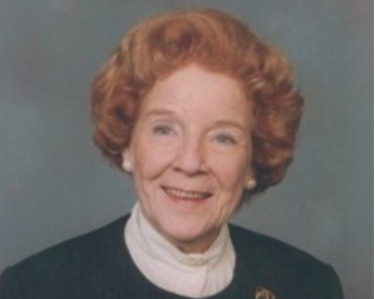 Frankie Walker
Known as the "Voice of St Augustine," WFOY's Frankie Collyer Walker was a pioneer for women in radio broadcasting. She was a member of the National Association of Broadcasters, Florida Association of Broadcasters, Radio/Television News Director Association, American Women in Radio and Television and Radio Broadcast Pioneers.
She was committed to her community and proud of St. Augustine and its history, having served as president of the League of Women Voters, charter president as well as secretary of Cross and Sword, Vice President of St Augustine Historical Society and Secretary of St Augustine Bicentennial Committee, St. Augustine Woman's Club, Beta Sigma Phi charter president and a Sunday school teacher at the First United Methodist Church.
During her 43 years of radio broadcasting, she received many honors and awards for her service and dedication to the community including Woman of the Year, Sancho Panza Ward, Bronze Medallion of Merit, Serendipity Award and Distinguished Citizen Award.
After retirement, she began interviewing and taping oral histories of many of the descendants of St. Augustine's original residents. Many of these are on file with the Historical Society. Her family and friends are honored to have had this wonderful woman in their lives…she touched us all with her grace and love.
Ms. Walker was a 1937 graduate of Ketterlinus High School.
Charles LaPradd
Charles W. LaPradd played college football for the University of Florida from 1950 to 1952 and was recognized as an All-American as a defensive lineman. He later served as the president of St. Johns River Community College (SJRCC) from 1966 to 1972.
He attended Ketterlinus High School where he lettered in football, baseball and basket-ball, but left school to join the U.S. Army before graduation. After serving in the U.S. Army paratroops, he returned to Ketterlinus to finish his remaining high school diploma requirements in 1948. He graduated from the University of Florida with a bachelor's degree in physical education. The Green Bay Packers selected LaPradd in the 25th round in the 1952 NFL Draft, but was injured in a car accident on the day he graduated from college and never had the opportunity to play in the National Football League.
He earned his master's degree in secondary school administration and his doctoral degree in higher education administration from Florida State University in Tallahassee where he worked as a graduate assistant coach for the Florida State Seminoles football team. He served as an assistant coach for the Seminoles from 1957 to 1961 and the FSU dean of men for two years.
He was active in the Gainesville Community including being a past president of Rotary and past president of the Quarterback Club. He had been a member of the UF Letterman Club and Florida Blue Key.
LaPradd was a "Gator Great" member of the University of Florida Athletic Hall of Fame and was inducted into the Florida-Georgia Hall of Fame in 1998. The Dr. Charles W. LaPradd Ph.D Fellowship Fund was endowed at the University of Florida for the benefit of doctoral candidates in the university's college of Health and Human Performance.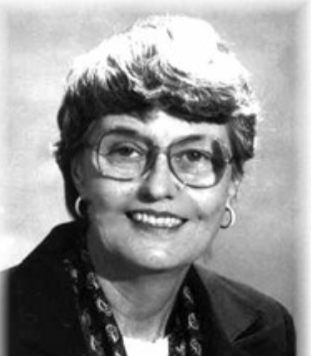 Dr. Ione L. Perry
Dr. Perry had a remarkable career in public education. After graduating Ketterlinus High School in 1954, Ms. Perry earned her Bachelor of Science in Elementary Education from Florida State University. While teaching fourth grade at Palm Beach Elementary School, she received a Master of Education in Guidance and Counseling from Phillips University. She returned to Florida State University in 1965, holding an assistantship to the Department of Supervision and Curriculum and earning a Doctor of Philosophy in 1967. She worked as a researcher with Regional Curriculum Project in Atlanta, Georgia, collecting and analyzing data and reports aimed at improving the leadership roles of state departments of education in six southern states.​
She served as an Associate Program developer in the Florida Department of Education and was appointed to the Florida governor's Steering Committee for the 1970 White House Conference on Children and Youth. She served as an Associate Professor in the Department of Curriculum and Supervision at the University of Georgia and was the primary con-sultant to the Georgia Association for curriculum and Instructional Supervision.
She joined the North Carolina Department of Public Instruction in 1976 as a consultant in the Division of Development. She later became Director of Teacher Education and then Director of the Human Services Division. She received the Distinguished Teacher Educator Award and the North Carolina Governor's Award for Excellence in 1988.
Dr. Perry was also awarded an Honorary Doctorate for Humane letters by Campbell University in 1991. After retiring in 1996, she served as a consultant to National Assessment of Educational Progress in 2004 and 2005. In 1991, she assisted the families of the 9/11 Pentagon victims. ​
Dr. Perry currently resides in North Carolina.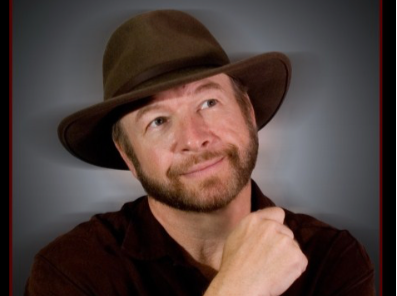 Steven Sears
Steven's first "professional" entry to entertainment was as a thirteen year old actor in the Florida State Play, "Cross and Sword". He continued his theatrical interest at St. Augustine High School taking Drama under Mr. John Mantalas and appearing in various school productions. Graduating from SAHS in 1975, Steven initially went to the University of Florida for his Associate Arts degree, then on to Florida State University to join their highly regarded School of Theater.​
With a B.A. (Cum Laude) degree in Theater, Steven made his way to Los Angeles, where his initial focus was on acting. On advice from a casting director, he decided to write a script. One year later he was on the writing staff of RIPTIDE, a television series for NBC.​
Since that entry into the world of Television Writing, he has gone on to Write, Story Edit and Produce such shows as THE A-TEAM, STINGRAY, JJ STARBUCK, THE HIGHWAYMAN, FATHER DOWLING MYSTERIES, SWAMP THING, and RAVEN. In addition, he has written for shows such as HARDCASTLE & McCORMICK,SUPERBOY, THE HOLLYWOOD DETECTIVE, JESSE HAWKES, HARDBALL, GRANDSLAM, WALKER-TEXAS RANGER, S.H.E. SPIES as well as Television Pilots, Features, Interactive and animation.
He was the Co-Executive Producer of the hit syndicated series XENA – WARRIOR PRINCESS, and the Co-Creator and Executive Producer of the Columbia /TriStar Television Series SHEENA. Steven established the "Steven L. Sears Dean's Scholarship" at Florida State University and was chosen as a Florida State University "Grad Made Good" by the FSU chapter of Omicron Delta Kappa in 2006. He is a member of the Writers Guild of Ameri-ca, Screen Actors Guild and American Federation of Television and Radio Artists. As a member of the Academy of Television Arts and Sciences, Steven volunteers as a judge for the Student Emmy Awards and Student Internship program. ​
Today, Steven is a frequent guest speaker at Universities and Colleges across the country and continues his work in film/TV development while expanding into Digital Media and Graphic Novels.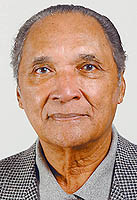 Otis Mason
Otis Mason was born and reared in the Lincolnville neighborhood of St. Augustine, Florida. Regarded by his peers as the consummate educator, he served the St. Johns County community as a teacher, a principal, an instructional supervisor and as the superintendent of schools. Mr. Mason was elected Superintendent of St. Johns County Schools in 1984, reelected in 1988, and retired in 1992 at the time the position was transitioned to a hired administrative position.
After graduating Excelsior High School in 1946, Mr. Mason earned an undergraduate degree with honors from Florida A&M in 1950 where he was named to the university's Sports Hall of Fame for baseball. Mr. Mason began teaching school at his alma mater, Excelsior, in 1950. His first teaching year was cut short due to the Korean Conflict. He was drafted into the US Army and served two years before returning to the classroom at Excelsior. The following year he was assigned to work at the new Murray High School as a science teacher and assistant football and baseball coach. He received his master's degree in education administration at New York University in 1958. In 1960, he was named Principal of W.E. Harris School in Hastings, where he remained until joining the staff of the St. Johns County School District as Supervisor of Elementary Schools in 1966. The Otis Mason Elementary School in St. Augustine bears his name. "Public education has been my life," he said in a 1998 interview.
In his position as Supervisor of Elementary Schools, Mr. Mason was instrumental in the implementation of full integration of St. Johns County schools. While Superintendent, he directed major renovations to St. Augustine High School: the auditorium in 1986 and the media center, B Hall and cafeteria in 1991.
In addition to his work in the District offices, Mr. Mason has served on the boards of several organizations, including the Buckingham Smith Benevolent Association, the Dr. Martin L. King Celebration Committee, the Fort Mose Historical Society and the Venetian Club. He has also served as a middle and elementary school accreditation evaluator for the Southern Association of Colleges and Schools. He has been a member of the Kiwanis Club of Historic St. Augustine , the Historic St. Augustine Preservation Board, the Drug Education and Prevention Center and the state's Community Health Purchasing Agency, District 4. Mr. Mason was appointed to the St. Johns River Water Management District Governing Board in 1995 representing the Lower St. Johns River Basin and the Upper Coastal Basin. He currently serves as President of the Friends of Lincolnville, the support organization for the Excelsior Museum and Cultural Center of Lincolnville.
His honors include induction into the St. Johns County Sports Hall of Fame and St. Johns County School District's Learning Legacy Lifetime Achievement Award, the City of St. Augustine's de Aviles Award, Edward Walters College Public Service Ward, Alpha Phi Alpha Education Leadership Award, St. Johns Welfare Federation Volunteer of the Year, Phi Delta Kappa Service to the Community Award and M. L. King Award for Educational Leadership and Florida A & M's Gallery of Distinguished Educators.
Mr. Mason is married to his high school sweetheart, Myrtis, with whom he shares two daughters, Pamela and Deidre, and one grandson, Jamil.
​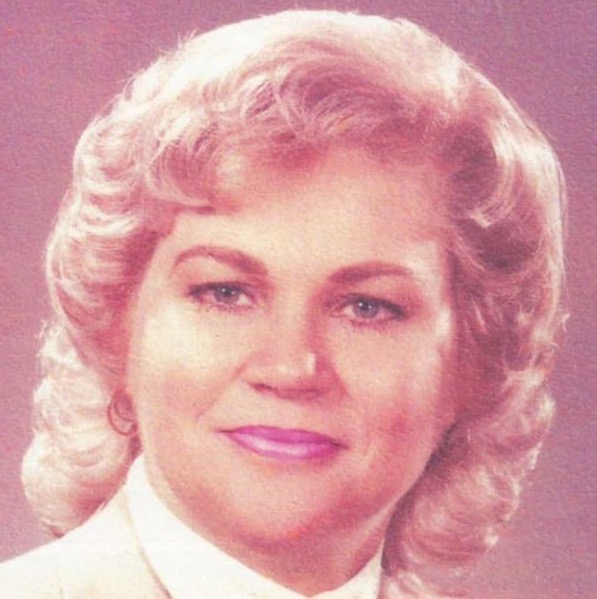 Ramelle Petroglou
Ramelle Petroglou graduated from Ketterlinus High School in 1952 and married high school sweetheart James Petroglou in 1953. They marked their 60th Wedding Anniversary in 2013 with their three daughters, Victoria, Katherine and Patricia.
At Ketterlinus she was a member of "K" Club, (the letterman's club of Ketterlinus High School), yearbook staff for "The Kettle," senior prom queen and voted "Most School Spirited" by her classmates. She lists Doug Hartley (Civics Class) as her most influential teacher. "He started my interest in government. It was my honor to sign and present him with an American Education Week proclamation when I was Mayor and he was Superintendent of Schools," says Mrs. Petroglou.
Beginning in 1964, Mrs. Petroglou was employed for thirty years by Department of Military Affairs on Marine Street, the headquarters for the Florida National Guard (FNG). Her last five years were spent in the public Affairs Office helping with government and community affairs relating to the FNG. As legislative liaison in Tallahassee she was able to follow and facilitate passage of bills beneficial to FNG members. One of her duties with the FNG was land acquisition (securing donated land for armories) which included the donation of 20 acres on SR 207 for the construction of the "Robert F. Ensslin" Armory, securing the property on St. Francis Street to build the Air National Guard Headquarters and Travor House on the Oldest House property to develop Military Museum of Florida's Army.
She was elected to the St. Augustine City Commission In 1979 and served as elected mayor of St. Augustine from 1980-1985, the first woman to serve as mayor of the city. During her tenure as mayor, the City of St. Augustine placed a new well in a deep-water aquifer, closed St. George Street to vehicular traffic and created a walking mall, started the Northeast chapter of the Florida League of Cities and served as the first president, negotiated with the city to donate land for the St. Johns County Library on Ponce Boulevard, participated in annexation of land to State of Florida for the development of Anastasia State Park, saw the St. Photios Shrine built and dedicated on St. George Street and assisted the State of Florida in acquiring land for Guano State Park.
Mrs. Petroglou's community involvement included serving on the board of directors of the Lightner Museum, Dr. Peck House, St. Augustine Police Pension Fund, Heart Association, Boy Scouts and the Columbus Commission. She was a member of the Chamber of Commerce, a charter member of Matanzas Bay Club and Poinsettia Garden Club, St. Augustine Historical Society and Pilot Club, a vestry at Trinity Parish Episcopal Church where she taught Sunday school for 20 years and was school director for 4 years. For 17 years she was a leader for the Camp Fire Girls. She was active in the Flagler Hospital Auxiliary, R.B. Hunt PTA, Cancer Society, United Way and Employer Support of Guard and Reserve (ESGR) where she served as the St. Augustine chairman.
Her many honors include the prestigious "EVE Award" given by the Florida Times Union, "Distinguished Citizen Award" given by Osceola District, Boy Scouts of America, "People's Choice Award" given by Citizens for a Better Community, "Women of the Year Award" given by the Junior Women's Club of St. Augustine, "Communication Achievement Award" given by St. Augustine Toastmasters Club, recipient of Florida Distinguished Service Medal, chosen Department of Military Affairs "Employee of the Year," "Knighted" for service to the community, inclusion in "Personalities of the South" and "Daring Daughters: St. Augustine's Feisty Females 1565-2000," written by Karen Harvey.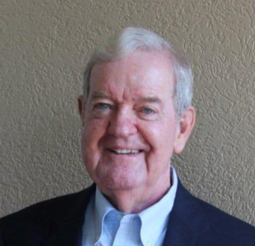 Bill Young
William F. Young was born in St. Augustine's Flagler Hospital in 1936. He attended Orange Street Elementary School and was a 1954 graduate of Ketterlinus High School (KHS). At Ketterlinus, he was a member KHS State Baseball Championship Team in 1954.
In 1955, while he was a student at the University of Florida, his father, Lt. Col. Charles E. Young administered to him the oath of enlistment into the U.S. Army Reserves. Mr. Young graduated from the University of Florida in 1958, earning a degree in forestry. He remains a charter member of the Gator Club and is an avid Gator fan.
In 1959 he graduated from the U.S. Army Primary Helicopter School and the Advanced Helicopter School in 1960. He was stationed at Ft. Benning, Columbus Georgia in 1962 and was a commercial helicopter pilot from 1962-1965. Mr. Young served in the Florida Army National Guard from 1966-1996 retiring in 1996 as a CW5 with over 30 years of service.
Named as the President of Barnett Bank in St. Augustine in1986, Mr. Young's tenure as president included the selection of his bank as the number one bank by Barnett Banks, Inc. in 1992.
His community involvement included serving on the St. Augustine Airport Authority from 1968-1975, a member of the St. Augustine Rotary Club, President (1985), Flagler Hospital Board, American Culinary Federation Accrediting Commission (1987-1991), United Way, Association for Retarded Citizens, St. Augustine Technical Center President's Council, Sheriff Neil Perry's Strike Force, Blood Alliance -13 Gallon Donor, Elks Club – Life Member, American Legion – Life Member, Association of US Army – Life Member, National Guard Officers' Association – Life Member, University of Florida Alumni Association – Charter Life Member, Florida Sheriffs Association – Lifetime Honorary Member, National Rifle Association – Life Member, St. Augustine Officers Club, St. Augustine/St. Johns County Sports Club, Flagler College President's Council and Flagler Hospital Advisory Board.
Mr. Young was awarded the St. Augustine Jaycees – Outstanding Young Man Award (1967), Salvation Army – Gus Craig Award (2006) and St. Johns County School District Learning Legacy Lifetime Achievement Award.
He has been married for thirty-five years to Linda and is the proud father of five children and the grandfather of nine.
​
​
​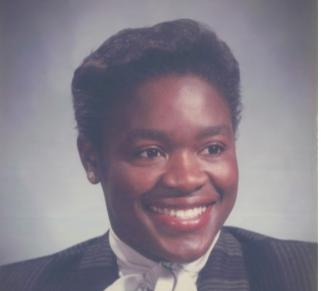 Kim Selmore
Kimberly Ann Selmore is the youngest child of the late Damon Selmore and Otelia Selmore, who were lifelong residents of St. Augustine.
Ms. Selmore completed her elementary and secondary education at Orange Street, Webster, Murray and Ketterlinus schools.
At St. Augustine High School, Ms. Selmore served as a member of student government, the National Honor Society, the National Beta Club, as well as the marching band and stage band. She lettered in volleyball, basketball and softball. She played shortstop on the 1978 Yellow Jacket softball team and was the recipient of the Golden Glove award and named Most Valuable Player.
After graduating from St. Augustine High School in 1979 with honors, Ms. Selmore received an academic scholarship to attend Dartmouth College in Hanover, New Hampshire, where she majored in Government. After walking on to the basketball team her freshman year, she was the starting point guard on the Big Green Women's Basketball Team for four years. Ms. Selmore earned All-Ivy Honorable Mention twice and was the recipient of The Larry Leavitt Women's Basketball Leadership award. Ms. Selmore also was a founding member of the Dartmouth Women's Golf Team and is believed to be the Ivy League's first African American Women's golfer. In 1981, Ms. Selmore appeared in Sport's Illustrated "Faces in the Crowd" after pitching the first perfect game in Dartmouth slow pitch softball history against an all-male team.
Having earned a B.A. in Government from Dartmouth in 1983, Ms. Selmore received her law degree from the University of Virginia in 1986. She accepted an associate position with the law firm of Smith, Husley and Busey in Jacksonville, Florida. In 1989, she became employment counsel for Barnett Banks, Inc., representing Barnett affiliates throughout Florida and Southeast Georgia.
In 1991, Ms. Selmore joined the United States Attorney's Office for the Middle District of Florida as an Assistant United States Attorneys where she prosecuted a wide variety of criminal cases. In 1998, Ms. Selmore was detailed to the Legal Counsel Office for the Executive Office for United States Attorneys in Washington D.C. where she handled legal, policy and ethics matters affecting the 94 United States Attorney's offices throughout the United States. Following the passage of the Hyde Amendment in 1999, she helped create the Department of Justice's Professional Responsibility Advisory Office whose mission was to assist federal prosecutors throughout the country in complying with the law. She later was detailed to the United States Senate Judiciary Subcommittee to provide counsel to Senator Robert G. Torricelli, Ranking Member, on a host of matters affecting the Department of Justice.
After leaving Washington in March, 2001, she accepted a position with the United States Attorney's Office for the Southern District of Florida where she investigated and prosecuted complex bank fraud, mortgage fraud, credit card fraud, computer and network intrusion fraud, corporate/securities fraud, investment fraud and money laundering cases. In 2007, Ms. Selmore was named the Federal Prosecutor of the Year as a result of her work on a case arising from the theft of approximately 45.6 million credit and debit card numbers of TJ MAXX customers. She later served as Deputy Chief of the Economic and Environment Crime Section, and is currently assigned to the Office's elite Public Corruption and Civil Rights Section.
​
​
Charles Richbourg
A St. Augustine native, graduated from Ketterlinus High School in 1941. He came from a family of aviators. His father, James W. Richbourg, helped establish the first commercial aviation company to operate from the St. Augustine Municipal Airport in 1928. Charles' older brother, James Hartwell Richbourg, as well as his sister Caroline, preceded him as pilots.​
During World War II, Richbourg was assigned to VF-98, a fighter squadron, at Los Alamitos. Later he was transferred to VRF-3, a transport squadron at Naval Air Station San Pedro on Terminal Island.​
On August 3, 1946, Richbourg was discharged from active duty and assigned to the Naval Reserve. The following month he enrolled at Massachusetts Institute of Technology to pursue a degree in aeronautical engineering. Richbourg completed his Bachelor of Science degree in aeronautical engineering and a Master's degree in the same discipline. He was hired by Consolidated Vultee to be one of the engineer test pilots for the Sea Dart program.​
Richbourg was initially involved in conducting high speed taxi tests of the Navy's experimental single-seat, delta wing, supersonic interceptor seaplane with fellow test pilot Sam Shannon. Richbourg became the first and only pilot to achieve su- personic flight in a seaplane, the Convair XF2Y-1 Sea Dart. He was also considered as a candidate for the Mercury astronaut program.
On November 4, 1954, Richbourg was tragically killed in a demonstration flight of the Sea Dart. He left behind his wife, Margaret, and two young children.
Charles Richbourg is a member of the Florida Aviation Hall of Fame at the Florida Air Museum in Lakeland.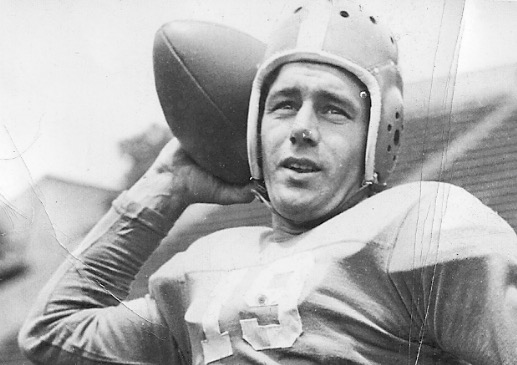 Walter Slater
His college career was interrupted when he signed up for the Air Force during World War II and trained as a navi- gator for the B-24 bomber. After their plane was hit, the crew was forced to land in Sweden where they were interned for nearly two years.​
Returning from the war, Slater resumed college football under Tennessee coach, General Robert Neyland.
​
After graduation, Slater signed with the Pittsburg Steelers in 1947. That year, Slater led the National Football League in punt returns with a 15.5-yard average. After leaving the Steelers, Slater began his coaching career at North Carolina State. He was hired as backfield coach and lasted two seasons.​
He was head football coach at KHS/SAHS from 1950 to 1961.​
After receiving a Master's Degree in Business Education from University of Florida, he became Assistant Business Manager at the Florida School for the Deaf and Blind. While working at the school, he also helped coach football at St. Joseph Academy.​
Slater was elected as the second mayor of St. Augustine Beach. He also served on the St. Johns County School Board, and was inducted into the St. Augustine Sports Hall of Fame in 1996 and Providence, Rhode Island Gridiron Club Hall of Fame in 1985.​
Slater was predeceased by his wife, Dene-e and his daughter, Carol. When he passed away in May of 2012, he left behind children, Mike and Jill, eight grandchildren and seven great-grandchildren.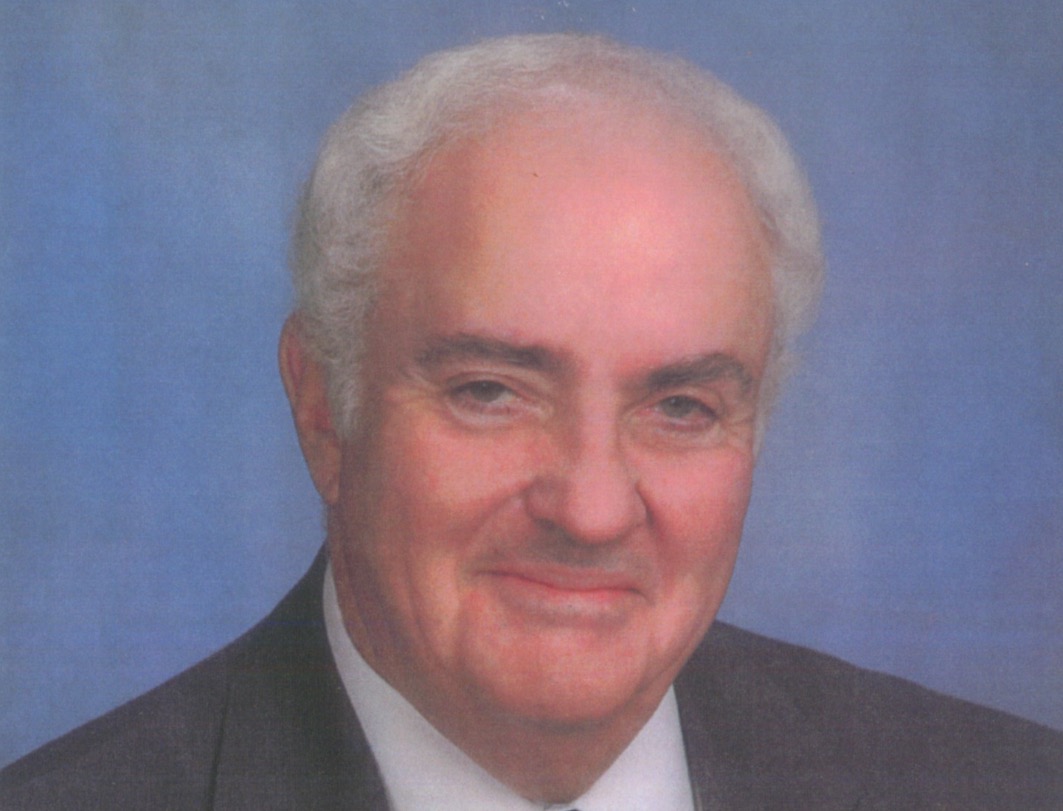 Bill Mignon
As principal of Adult Education, Evening Division, at St. Augustine Technical Center. He served as principal of R.B. Hunt Elementary School for 14 years, Allen D. Nease High School for 13 years and Pedro Menendez High School for five years.​
In 1993, the Commissioner of Education for the state of Florida presented him with the Commissioner's Principal Achievement Award for Outstanding Educational Leader- ship. He has been entered into the Principals' Hall of Fame in Tallahassee. In 2002, he was awarded the St. Johns County School District Lifetime Achievement Award.​
Mr. Mignon has been a past member of the St. Augustine Jaycees, St. Augustine Toastmasters and Matanzas Bay Club. He is a past president of the St. Augustine Kiwanis Club, served as Vice Chair of the Board of Trustees for the Flagler Hospital Healthcare System, Inc. and a member of the Flagler Hospital Healthcare Foundation Board. He is also a member of the Association of the U.S. Army, Veterans of Foreign Wars, Post #2391, National Guard Officers Association and the St. Augustine Officers Club.​
Mr. Mignon presently serves as a School Board Member, District 3, for St. Johns County Schools (chairman), sits on the Florida School Boards Association Board of Direc- tors and is Immediate Past Chairman of the Northeast Florida School Boards Coalition. He has one son, Pat and one daughter, Michelle.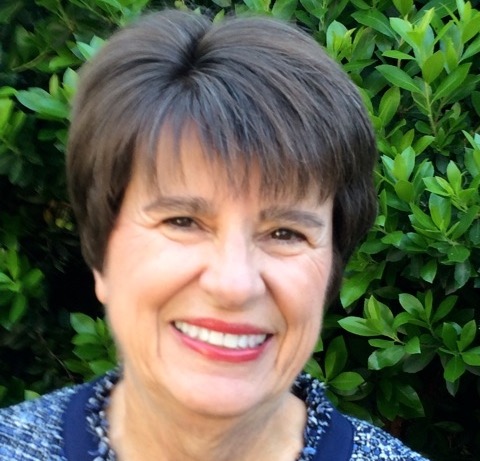 Julie Wilson
A 1964 graduate of St. Augustine High School (SAHS), Julie Wilson was an editor at the Los Angeles Times for 17 years, retiring as a Vice President.
She attended R.B. Hunt Elementary and credits her teachers at SAHS for giving her the foundation that sparked her interest in the written word, politics and government. She said she carried that foundation throughout her life and career.
She earned her Bachelor of Arts in English from the University of South Florida in 1968.
As an LA Times editor, Ms. Wilson oversaw reporters and news operations across Los Angeles and its surrounding communities.​
Ms. Wilson earned two Innovation Awards by Times Mirror Co. One was for an innovation in political coverage-a way of dissecting campaign advertising. The second was for creating a network of hyper-local editions called Our Times.​
In addition to being a Vice President of the L.A. Times, Ms. Wilson was also President of the Valley and Ventura County Editions with a circulation of more than half a million subscribers.
She served on the board of directors for United Way, Los Angeles, San Fernando Valley, the Economic Alli- ance of the San Fernando Valley, the Alliance for the Arts, Ventura County, the President's Business Council, California State University and Casa Pacifica. She also served on committees for the Ventura County Museum of History and Art and the Ventura County Community Foundation.​
Ms. Wilson continues to reside in California where she enjoys hiking the trails in the Sierra Nevada, biking throughout the state and fly fishing on freshwater rivers and streams. She currently volunteers for The Sacramento Zoo, the Yolo Basin Foundation and the Vizsla Club of Northern California.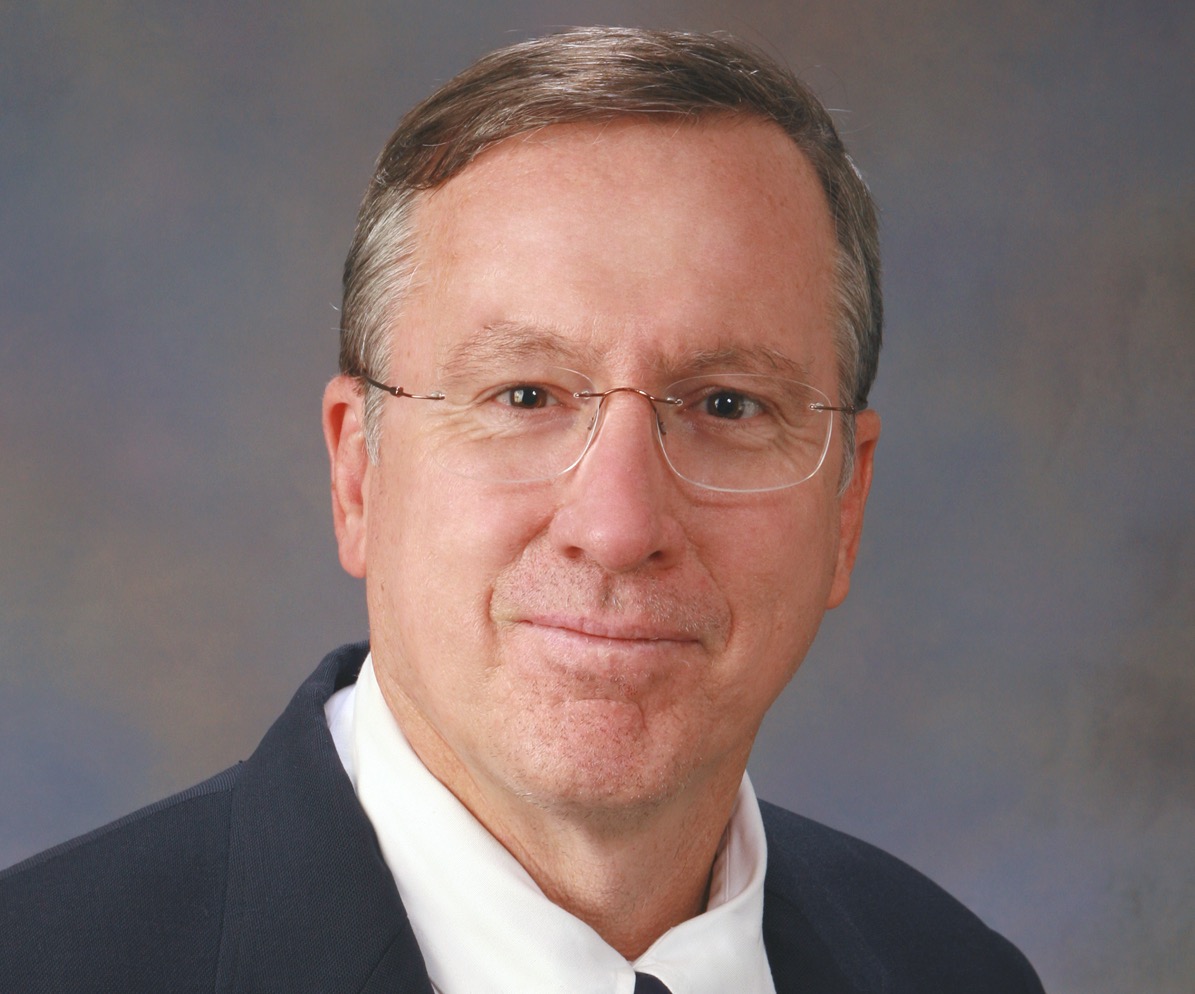 Dr. David Burchfield
Dr. David Burchfield, a native of St. Augustine, is a graduate of SAHS Class of 1973. He lettered in football and baseball at SAHS as well as member of Key Club and National Honor Society.
After graduating, Dr. Burchfield received his BS in chemistry at the University of Florida in 1977. He went to medical school at USF (1978-1981) to study in the medical field of pediatrics where he received accolades for outstanding student in pediatrics. He did his medical residency at the UNC where he received a Resident Teaching Award. Dr. Burchfield proceeded to return to the University of Florida (UF) where he received a Fellowship in Neonatology at the UF and became an instructor from 1986-1987. Dr. Burchfield moved up the teaching ranks in his specialty of Pediatrics-Neonatology becoming as assistant professor (1987-1992) and associated professor (1992-1998). In 1998, Dr. Burchfield became a professor at UF being listed as one of the "Best Doctors in America".
Dr. Burchfield's accomplishments include receiving a grant to study the effects of cocaine in pregnancy; named to the first "Neonatal Resuscitation Program Steering Committee which set U.S. hospital standards for newborn resuscitation; awarded a grant to study proper dosing of epinephrine in newborns; awarded a grant to study effects of low oxygen on muscles of respiration; awarded a grant to study cellular mechanism for brain injury due to low oxygen in fetal life; and awarded various other grants to study different medications affecting newborns.
Dr. Burchfield is currently the Professor and Chief of Neonatology in the Department of Pediatrics-College of Medicine at the UF. He has been widely published and funded in two areas of study involving drugs of abuse in pregnancy and Neonatal Resuscitation. He served on the original steering committee for the Neonatal Resuscitation Program and Pediatric Advanced Life Support Program as well as the last 3 National Standards Conferences for resuscitation guidelines sponsored by the American Heart Assn. His recent focus has turned to clinical trials research and clinical interest in resuscitation, hypoxic-ischemic encephalopathy, and quality improvement. He is currently on the American Academy of Pediatrics, elected chair of Executive Committee for the Section on Perinatal Pediatrics, American Heart Assn Greater Southeast Affiliate Research Committee, NIH-NICHD Pediatric Subcommittee, and NIH-NICHD Loan Repayment Program.
David is married to Susan and has three children-Haley, Zachary, Tyler and a grandchild, Olivia.
Wayne Hogan
Lessons learned growing up in St. Augustine led to a career in the law and efforts to make life better in communities faced with challenges. Teachers, coaches, administrators and others dedicated to civic engagement have an impact on students in their formative years, and Wayne Hogan, St. Augustine High School Class of 1965, was one of those people as he was impacted by being a student within the St. Johns County School System.
Wayne is the son of the late Jack and Mickie Hogan. His father was president of his union local that went on strike for months to defeat Southern Bell's attempt to break the union. Memories of that helped shape Wayne's view as a youth that working people must be treated fairly by those who benefit from their labor, and that corporations who break the rules are to be held accountable. His legal career put that similar mindset into action.
Another influential event was the summer of 1964, when St. Augustine became a focal point of the civil rights movement. It was a tense time in St. Augustine, and Wayne saw that the segregated structure conflicted with what he had learned was the nation's promise of equal justice under the law. That particular time period had a lasting impact on Wayne's views on legal and public policy issues.
It was Wayne's good fortune to be part of a most wonderful SAHS 1965 class that has remained part of his life today. Part of his activities at SAHS included being vice-president of the senior class, a Boys State representative, a member of the debate team, a member of the Honor Society, and president of Rotary's Interact Club. In looking back at 10th Grade Civics class at SAHS, Wayne met a lawyer named Frank Upchurch, Jr. who explained that lawyers in communities, large and small, are integral to the fabric of our society. They help people find civil ways to resolve disputes. Those lessons while in high school helped developed a life-long interest in civic engagement and a respect for the key role the law and lawyers play in shaping the American way of life that he carried on into his college life.
At St. Johns River Junior College, Wayne became judiciary chairman and then president of the student body, was on the debate team, and received the University of Florida Blue Key Award for junior college leadership. He earned degrees in Economics and Law from The Florida State University where he was chief justice of the Supreme Court, and, through ROTC, was named a Distinguished Military Graduate, and was appointed an army officer after training at Ft. Benning and Ft. Bragg.
Within weeks of graduating from law school in 1972, Wayne began trying cases as an assistant public defender in Tallahassee. Having left to fulfill military duties at Ft. Benning, he next joined the top trial firm in Jacksonville, the Bedell firm, where he honed his skills in civil law.
In 1975, Wayne had the good fortune to meet Pat Palmero, and that has made all the difference. Time-after-time Pat's sensible advice moved Wayne to make choices that led to good results and soon, they married.
In 1977, he saw the opportunity to join the law firm now called Terrell Hogan Yegelwel where he could focus on representing people harmed by defective products. He quickly began representing asbestos victims. In 1981, he represented a World War II Navy veteran and obtained Florida's first punitive damages verdict to punish the world's largest asbestos corporation for its reckless conduct. He successfully handled the precedent-setting appeal. Over the decades, he and his firm have represented thousands suffering from malignant mesothelioma, lung cancer and asbestosis.
That background, digging out evidence to prove the truth about toxic exposure and disease, led to his role in Florida's landmark victory against the tobacco industry. Wayne and a team of other leading trial attorneys represented Governor Lawton Chiles for several years leading to a landmark settlement. The settlement terms severely restricted tobacco advertising near schools and playgrounds and eliminated advertising with cartoon characters such as Joe Camel aimed at children. The settlement amounted to more than $17 billion for Florida's taxpayers, families, and children, and funded the highly effective Truth Campaign to prevent youth smoking. In recognition of the late governor's lifetime of service to the people of Florida, Wayne and team members participated in establishing the Lawton Chiles Legal Information Center at the University of Florida.
Wayne is a board certified civil trial lawyer, and has served on the executive committees of Public Justice, America's public interest law firm, and the American Association for Justice, and the national board of the American Board of Trial Advocates. Sen. Nelson and Sen. Rubio have appointed him to chair the Conference that recommends nominees for federal district court judge, United States Attorney and U.S. Marshal for the Middle District of Florida.
Wayne has always remembered to follow the model of Judge Upchurch and presents interactive lessons on the Bill of Rights to high school students through the Justice Teaching program sponsored by the Florida Law Related Education Association.
He was named the State of Florida's Justice Teaching Volunteer of the Year at the 2012 Florida Bar Convention.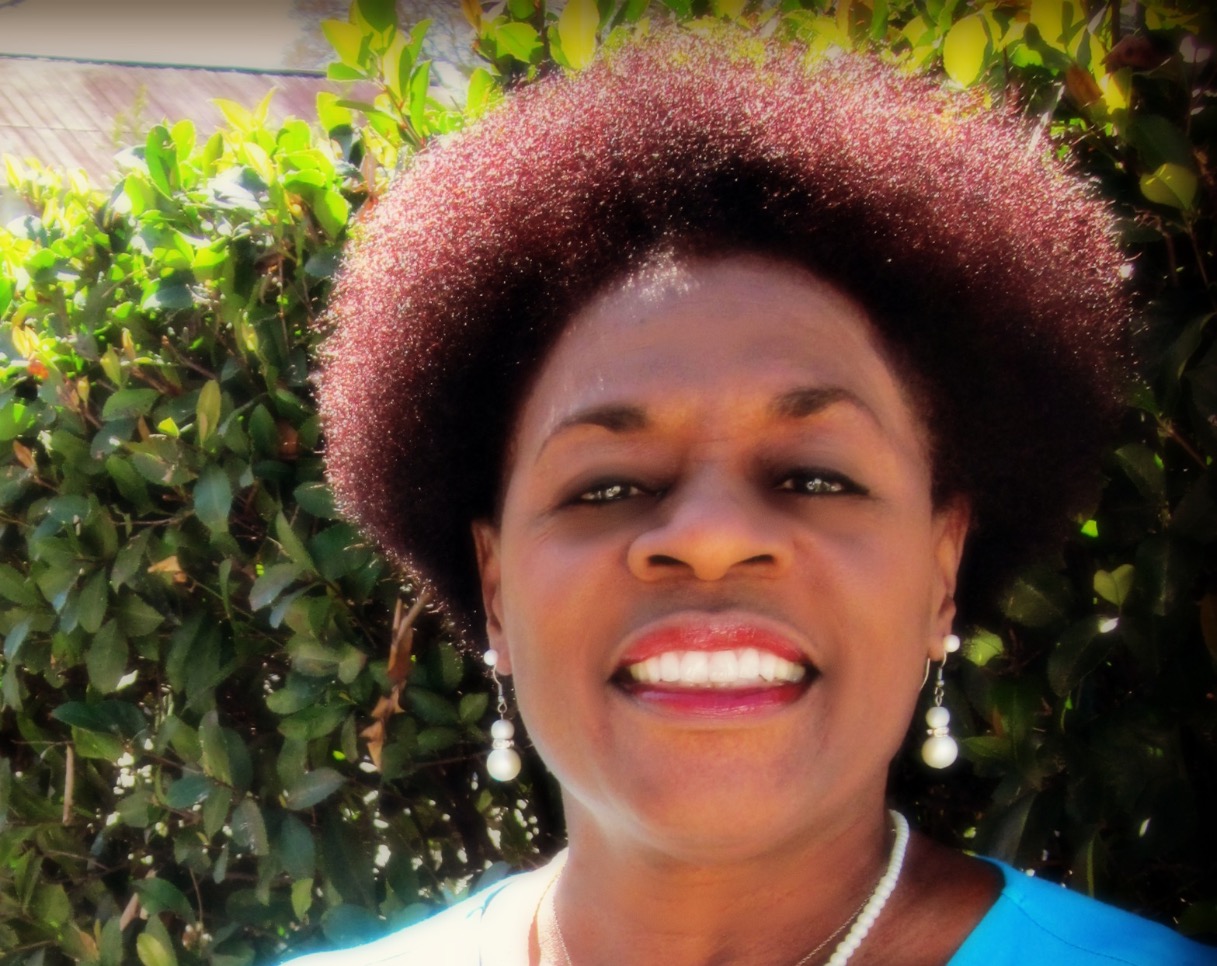 Deltra Long
Growing up in Lincolnville as the daughter of George and Geraldine Long, Deltra Long might have been a history teacher. Instead she made a career in education from elementary school to college-level. History is a theme that runs through Deltra's life. She herself made history as one of the first four African-American students to integrate SAHS in 1965. She went on to earn her bachelor's degree from the University of West Florida, and her master's degree from the University of South Florida then adding her juris doctrate from Florida Coastal School of Law.
History also runs throughout her volunteer work, as a founding board member of Habitat for Humanity– St. Augustine, and as recipient of the City of St. Augustine's Women's History Month proclamation in 2011. Deltra serves on the City of St. Augustine's Planning and Zoning board and on the board of the Betty Griffin House. She proudly serves as a volunteer with RSVP, is a member of the Rotary Club of St. Augustine and offers her service as a member and former trustee of the historic St. Paul AME Church. Her son, Terrell, is a student at Florida Atlantic University.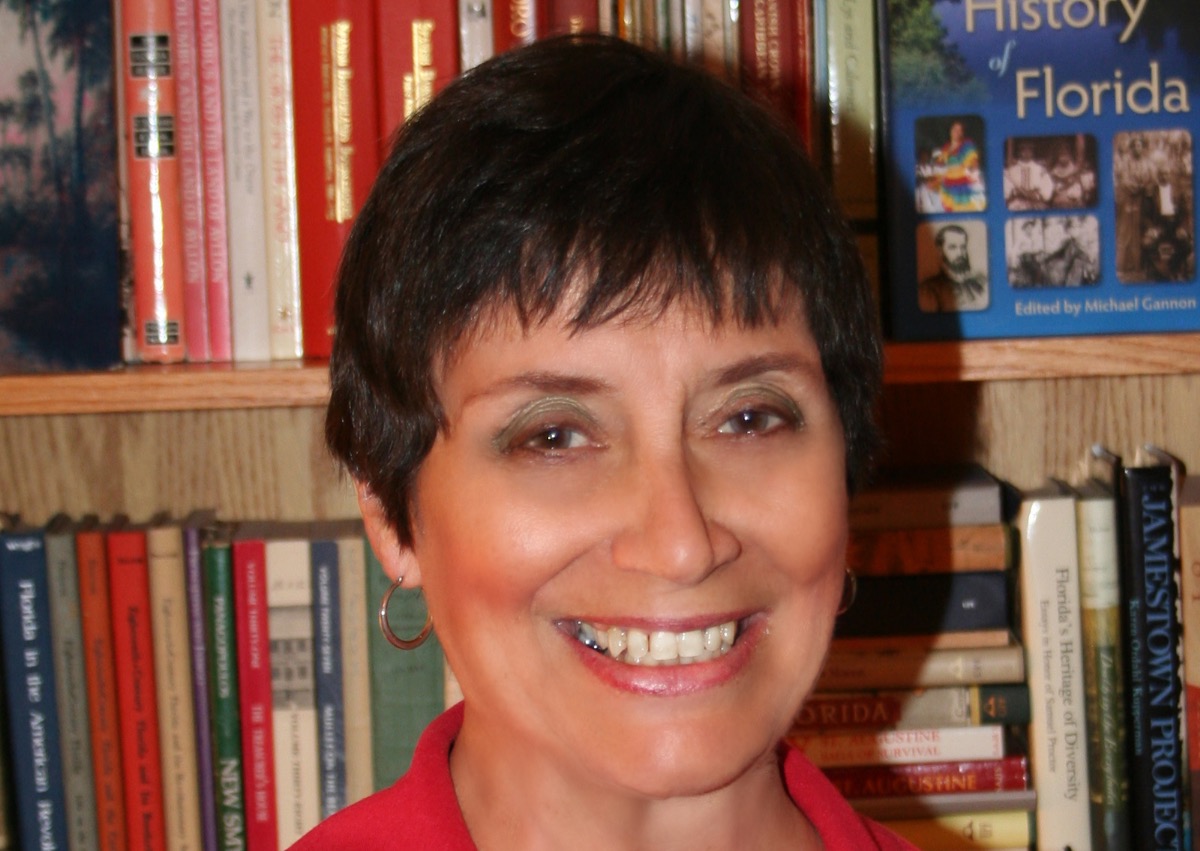 Dr. Susan Parker
Dr. Susan R. Parker, a native of St. Augustine, is a graduate of the SAHS Class of 1964. Dr. Parker participated in Jacket Journal, member of Alpha Club, Inter Club, Quill & Scroll, FTA, Glee Club, Pep Club, Sub Juniors, and Teen Town. ​
From her Senior yearbook, "The secret to success is constancy to purpose". Dr. Parker chose a profession that required that type of mindset. Her love for local history and living in the Oldest City provided the landscape that shaped her educational career path after graduating SAHS and becoming one the lead experts on historical matters within our community. Dr. Parker earned her masters and PHD from the University of Florida studying Colonial United States, Colonial Latin America, and Anthropology while earning her B.A. from FSU studying Spanish and History. Susan's dissertation was "The Second Century of Settlement in Spanish St. Augustine, 1670-1763" and her thesis was "Men Without God or King: Rural Settlers of East Florida, 1784-1790". Susan also has training in Spanish paleography and reading knowledge of Portuguese.
Her vast knowledge and experience on local/national colonial and historical matters gave her the opportunity to work in St. Augustine providing her expert knowledge while promoting and protecting the legacy of our historical city. Susan is currently (2007-today) the Executive Director of the St. Augustine Historical Society. A few previous work experiences as well as research/consulting ventures includes Regional Consultant for Historic Preservation Florida Division of Historical Resources (2002-2007), member of Historian-Historic St. Augustine Preservation Board (1987-1997), adjunct history professor at UNF, project historian for Orange County Regional History Center (1997-1998), consultant for Historic Resources Study for Canaveral National Seashore for NPS (1998-2002), research consultant for Florida Public Broadcasting, Inc. for series on Florida history (1999), and historian for environmental audits-cultural resource assessments (1997-2002).
Dr. Parker has been involved in a wide variety of historical related board memberships as well as involvement in many historical related publications, book reviews, conference papers, public lectures locally/statewide/national/internationally, and media/television presentations promoting our local history of St. Augustine and the State of Florida over the many decades of service. Her service includes member of Advisory Board-Florida Studies Center at USF, Historic Resources Review Board for St. Johns County, and Board of Trustees for St. Augustine Historical Society. Further, Dr. Parker's has been involved with publications discussing history such as The Oldest City-Sunday history column and books such as The New History of Florida-Second Spanish Period.
Honor and awards include receiving various research grants, Marquis Who's Who In America, LeRoy Collins Prize for best graduate essay, and Arthur W. Thompson Prize for Florida History.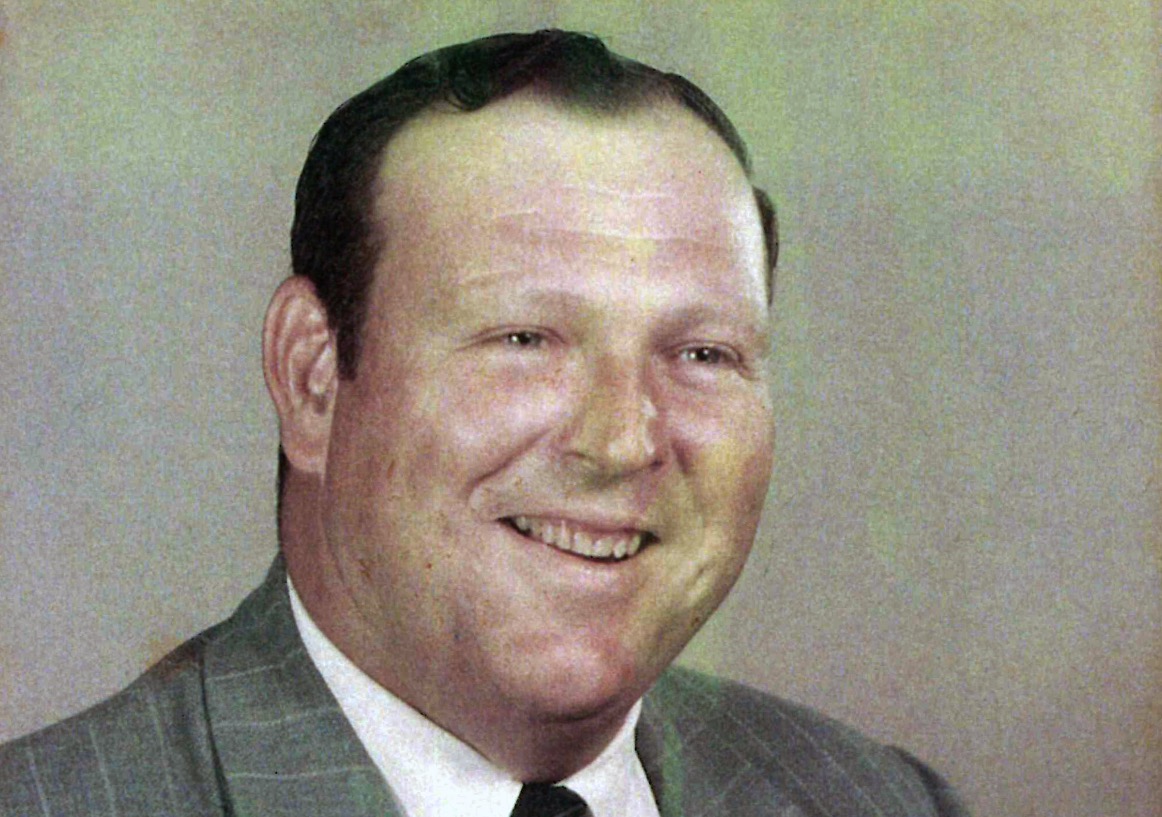 Dr. William Wayne O'Connell
A native of St. Augustine, Dr. William Wayne O'Connell, KHS Class of '51, was a leader in health services in St. Johns County for over 34 years and named one of the top 25 leaders in St. Johns County.
At KHS, Wayne lettered in baseball and basketball, played cornet in the KHS band, was a member of the Latin and K Clubs and was voted "Best Dancer" in his senior year. He attended Emory University Medical School and performed his internship and residency at Grady Memorial Hospital in Atlanta. Wayne and his wife, the former Jo Gibson, raised their family of three sons and two daughters as he ran his practice at Flagler Hospital. There, he became chief of surgery and president of the medical staff.
He was a founder of Inter Medic Health Center Inc., which in 1974, became St. Augustine General Hospital (SAGH). Dr. O'Connell was SAGH's first president and also served as a board member, medical staff secretary and chief of surgery. When SAGH merged with Flagler Hospital in 1986, he decided to leave SAGH to become the medical director and administrator of the St. Johns County Public Health Unit, where he emphasized children's health through a variety of new programs. He served on the boards of the Florida Medical Association, Northeast Florida Healthy Start Coalition, St. Johns River Rural Health Network, Northeast Florida AIDS Network and Health Planning Council of Northeast Florida.
He was also a member of the Lutheran Church, St. Augustine Shrine Club and team doctor for the SAHS football team. His legacy is in the development and establishment of health care services for children in St. Johns County.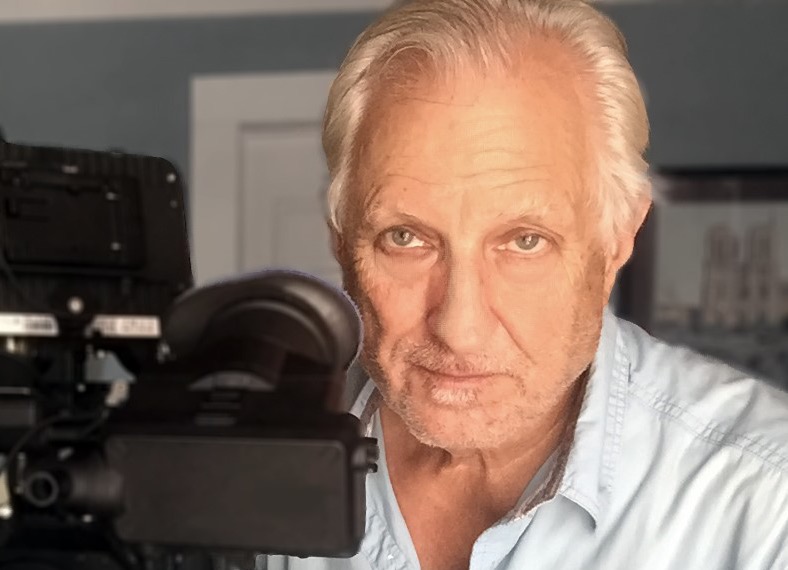 Allen Facemire
Allen Facemire, SAHS Class of '63, is a renowned director, cameraman and photojournalist. He was born in Mineola, NY and lived in Long Island before his family moved to St. Augustine in the late 50s. The director and cameraman credits his mother with inspiring his interest in photography. After returning from basic training in 1964 and seeing the news photographers chronicling the civil rights struggles, Allen's career course was set.
Fifty plus years of radio and TV productions followed, including traveling to Latin and South America to cover international events and civil unrest. He got an exclusive for ABC on the Shah of Iran after he was deposed in Panama; filmed Jimi Hendrix's last performance at the Atlanta Pop Festival in 1970; director for the start of a music video show which was precursor to MTV and produced commercials for what would later become Ted Turner's station.
Allen's work has been presented in movies and on major news and network feature shows. He contributed to ABC's "Prime Time" and "Good Morning America," NBC's "Dateline;" films like "The Buddy Holly Story" and "Black Beauty;" and television shows including "The Dukes of Hazzard," "Matlock," "Cops," and "Miami Vice." As a photojournalist, his coverage included the trial and conviction of serial child killer Wayne Williams in Atlanta.
Allen is a member of the Silver Circle of The National Academy of Television Arts and Sciences, was nominated for an Emmy award and is a partner in a company called SaltRun Productions Inc.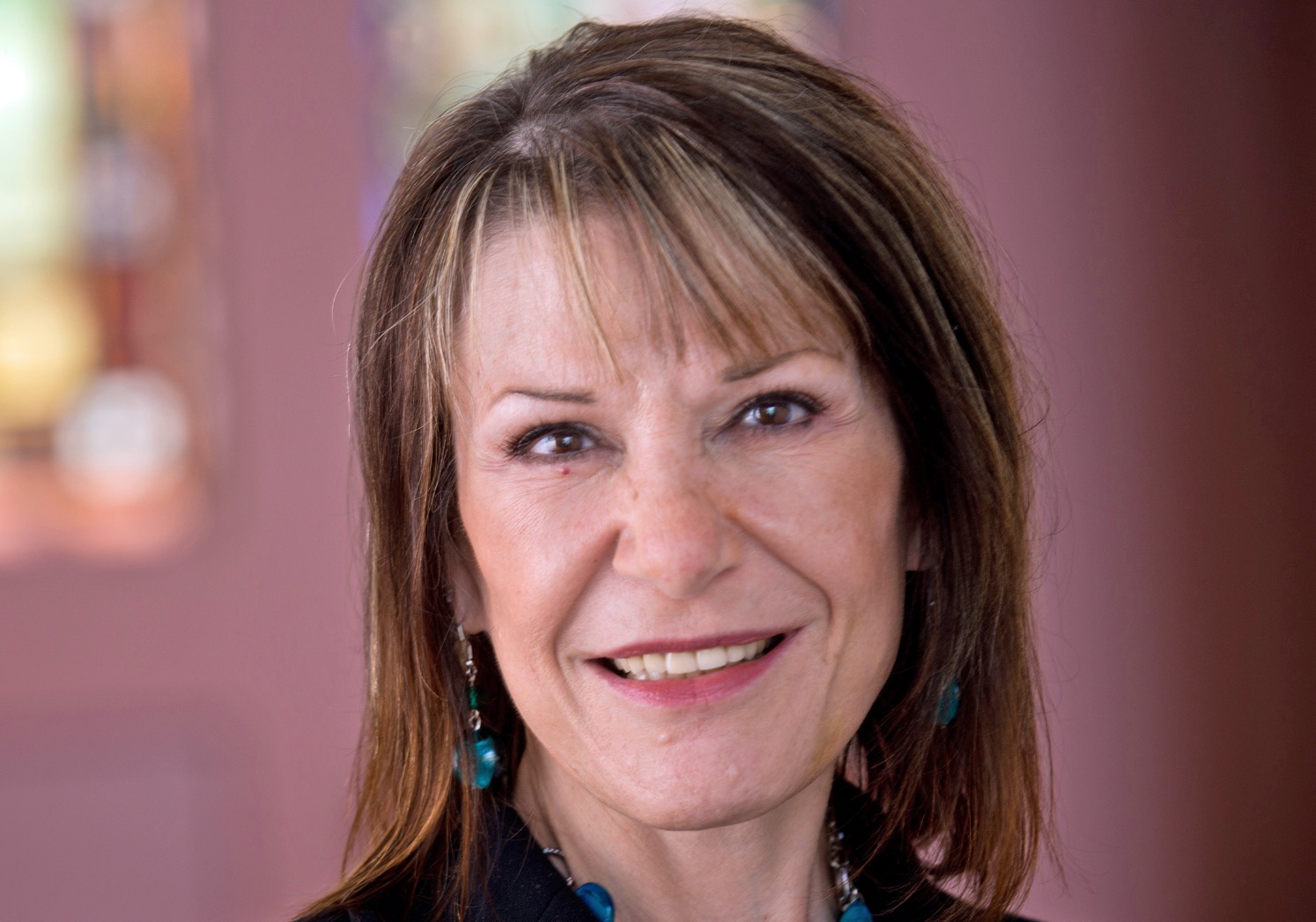 Susan Ponder-Stansel
Susan Ponder-Stansel, SAHS Class of '75, is a pioneer in the modern hospice movement and a champion for palliative care. Susan spent her childhood in the mountains of North Carolina before her family moved to St. Augustine. At SAHS, she was a member of Alpha Sorority, the Pep Club and the yearbook staff. She also later met her husband and future classmate, David Stansel.
After graduating from Florida State University (FSU) where she studied housing and gerontology, she worked first at the Area Agency on Aging in Tallahassee and then moved onto the St. Johns County Council on Aging. When she completed her Master Degree of Social Work at FSU in 1986, she was recruited to join what is now Community Hospice of Northeast Florida, where she has served as president and chief executive officer since 1988. Community Hospice has a current budget of $100 million, staff of 1,000 and 1,400 volunteers.
She was also active in the Junior Service League (JSL), serving as president and leading the successful effort to restore the St. Augustine Lighthouse's first-order Fresnel lens. She was instrumental in establishing the Lighthouse and Museum as an independent organization. Her daughter, Sarah, was born at that same time, in 1997.
Ponder-Stansel is president of the Florida Council on Aging board and is a member of the boards of Florida Hospice Association, Flagler Hospital Trustees and former chair of the Health Planning Council Region 4.
She has led the expansion of hospice care from being more informally known at the start of her career to heading one of the 20 largest independent hospices in the country. She is the recipient of the Tillie Kidd Fowler Spirit of Caring Award, The Jacksonville University Community Woman of the Year Award and was invited to participate in the White House Conference on Aging.
Anderson Pierce Evans, Jr.
A native of St. Augustine, Anderson Pierce Evans, Jr., KHS Class of '43, was a WWII veteran and an innovator in broadcast television. After receiving his degree in electrical engineering from the University of Florida in 1949, he worked for CBS television his entire career.
No one knew the boy who listened in his bed at night to a shortwave radio that he hand made from wire coiled on toilet paper rolls would go on to be an engineer at CBS Television. As Director of Audio and Video Engineering, he was in charge of design and installation of the network's fixed and mobile broadcasting facilities from the CBS Broadcast Center in New York. He headed the development of Television City in Hollywood, invented a camera component which is still in use today that allowed color programming and, in coordination with the BBC, performed the first overseas satellite television transmission in the 1950s. He retired in 1985 as CBS's Director of Television Facilities Planning.
His years at CBS followed his service in World War II, where as a radio operator in the 103 Infantry Division Signal Company (a.k.a Cactus Division) his unit was deployed in the Fall of 1944 to Southern France. He and his fellow soldiers helped liberate several concentration camps at Landsberg, Germany. After his pencil sketches of the horror were uncovered in the Library of Congress, Anderson was invited by the United States Holocaust Memorial in Washington D.C. to a commemoration of the 50th anniversary of the liberation. He has authored and coauthored two books—Papa's War (a recount of his personal experiences in WWII) and a novel The Shroud.
He married Sally in 1946 and had two daughters, Sandy and Pam. He was a member of various organizations including Sigma Tau, Life Fellow of Audio Engineering Society, Military Officers Association of America, Institute of Electrical & Electronic Engineers.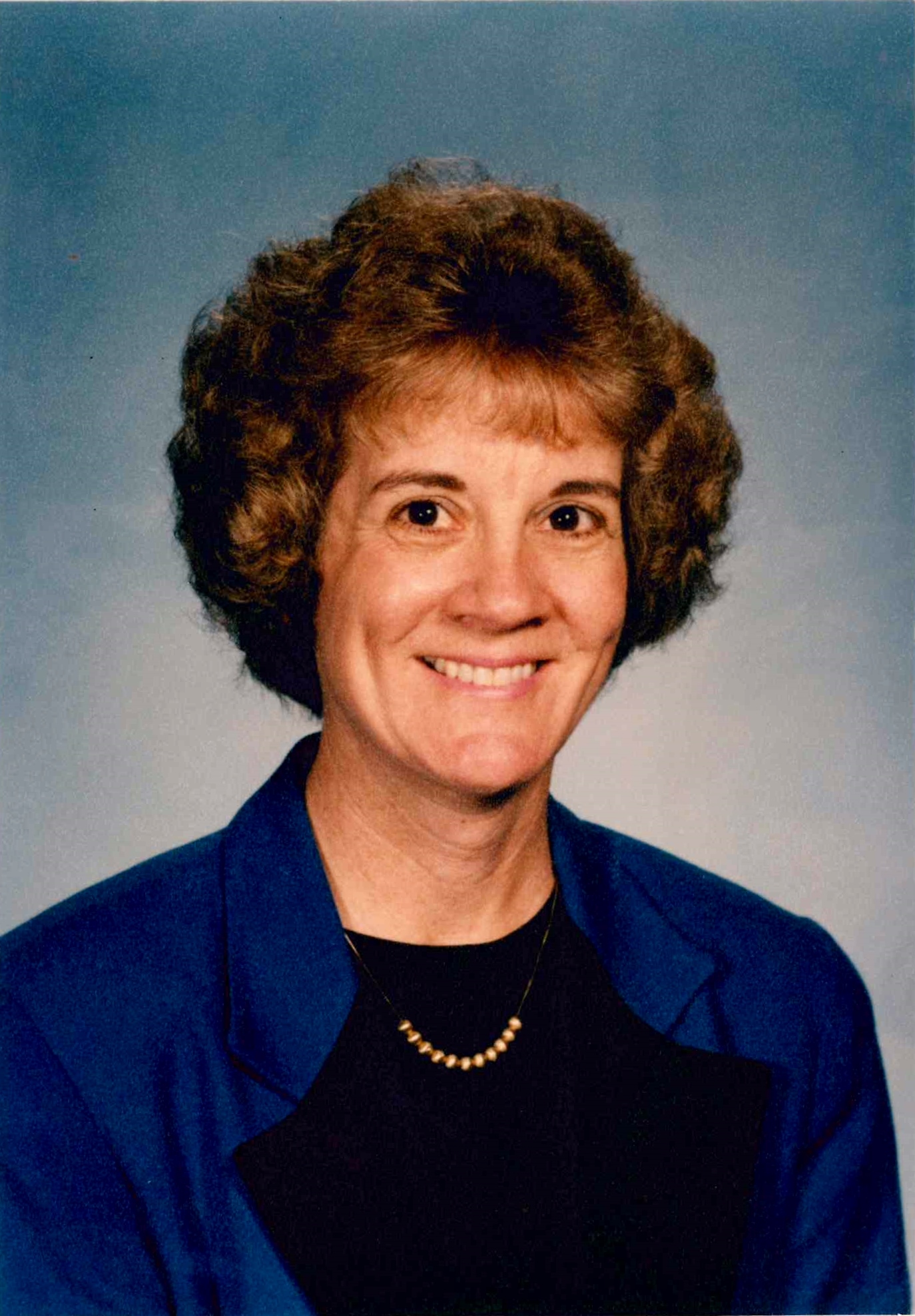 Martha Mickler
A native of St. Augustine, Martha Mickler, SAHS Class of '64, has been in the education profession for her entire career. Martha lettered in basketball as well as participated in many organizations at SAHS including Yearbook, Delta Club, Pep Club, and Inter Club. She was voted most athletic by her classmates in 1964.
That fact that Martha loves a challenge is obvious from her career in education either as a teacher, principal, or District administration. Her first classroom was a new concept at Mill Creek Elementary, with students from four grade levels learning together in the school auditorium. After almost all of Miss Wainright's students made the honor roll, she went on to teach in Palatka, Gainesville, and South Carolina, eventually becoming an administrator. Later, in St. Johns County, she accepted the role of principal for a new school that seemed so remote, she wondered where the students would come from. Cunningham Creek Elementary not only grew to more than a thousand students, but Martha won the Commissioner of Education's Outstanding Principal Achievement award. She ended her career within the administrative offices over the last 15 years including positions as Assistant Superintendent, Deputy Superintendent for Academic Services, and Assistant Superintendent for Curriculum for St. Johns County. She has won various awards including Altrusa Intl. of St. Augustine Women of the Year and St. Johns County School District Learning Legacy Lifetime Achievement award.
Martha graduated from Florida State University (B.S. degree) and completed Masters/Post Graduate Work from University of Florida. She is involved with many organizations, including The Women's Exchange, St. Augustine Historical Society, and the City of St. Augustine's Code Enforcement, Adjustments, and Appeals board. She and her husband Ron have two children David and Elizabeth.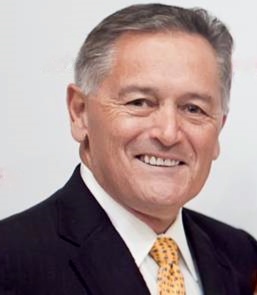 Steven Roden
SAHS Class of '68, Steven Roden has been a leader/CEO in the business community for many years. He was a member of various organizations at SAHS including Key Club, Letterman Club, and Teen Town Board. Steven lettered in football, basketball, and track.
Earning his first Boy Scout merit badges at Fullerwood Elementary taught Steven how satisfying achieving goals can be. After an injury helped him channel his competitive spirit from sports to debate, he won debate championships while at St. Johns River Junior College. After earning his AA degree, Steven won a scholarship to Florida State University and launched a career as a technology start-up pioneer. He developed computer training systems that allowed people to learn in remote locations. One of the most successful applications was replacing the books used by travel agents with a search engine database on CD-ROM in the 80s. That system, adopted by American Airlines, was acquired by Rupert Murdoch of NewsCorp. Steven also developed computerized training for programs like Microsoft Office, and another for pharmacists and drug companies. The latter was sold to Xerox and renamed Conduent. Today, Steven lives in Tallahassee and is chief executive of Conduent's 7 Billion Healthcare Provider and Pharma Life Sciences division, which leads seven companies. He also helped develop an early-identification system for children on the autism spectrum for which he won the FSU Research Foundation Community Partner of the Year. He serves on the boards of Big Bend Goodwill Industries, Applied Fiber LTD, and chairs the health and wellness council for the Food Marketing Institute. Steven has been recognized twice as North Florida's entrepreneur of the year by Jim Moran Institute and, with Comsell, Inc., was part of one of Georgia Tech's first successful Incubation for technology entrepreneurs.
Steven has earned his Associate of Arts degree at St. Johns River Junior College, Bachelor of Science degree in economics at FSU and Master of Business Administration degree from FSU. He and his wife Vivien have three children Emily, Jonathan and Michael.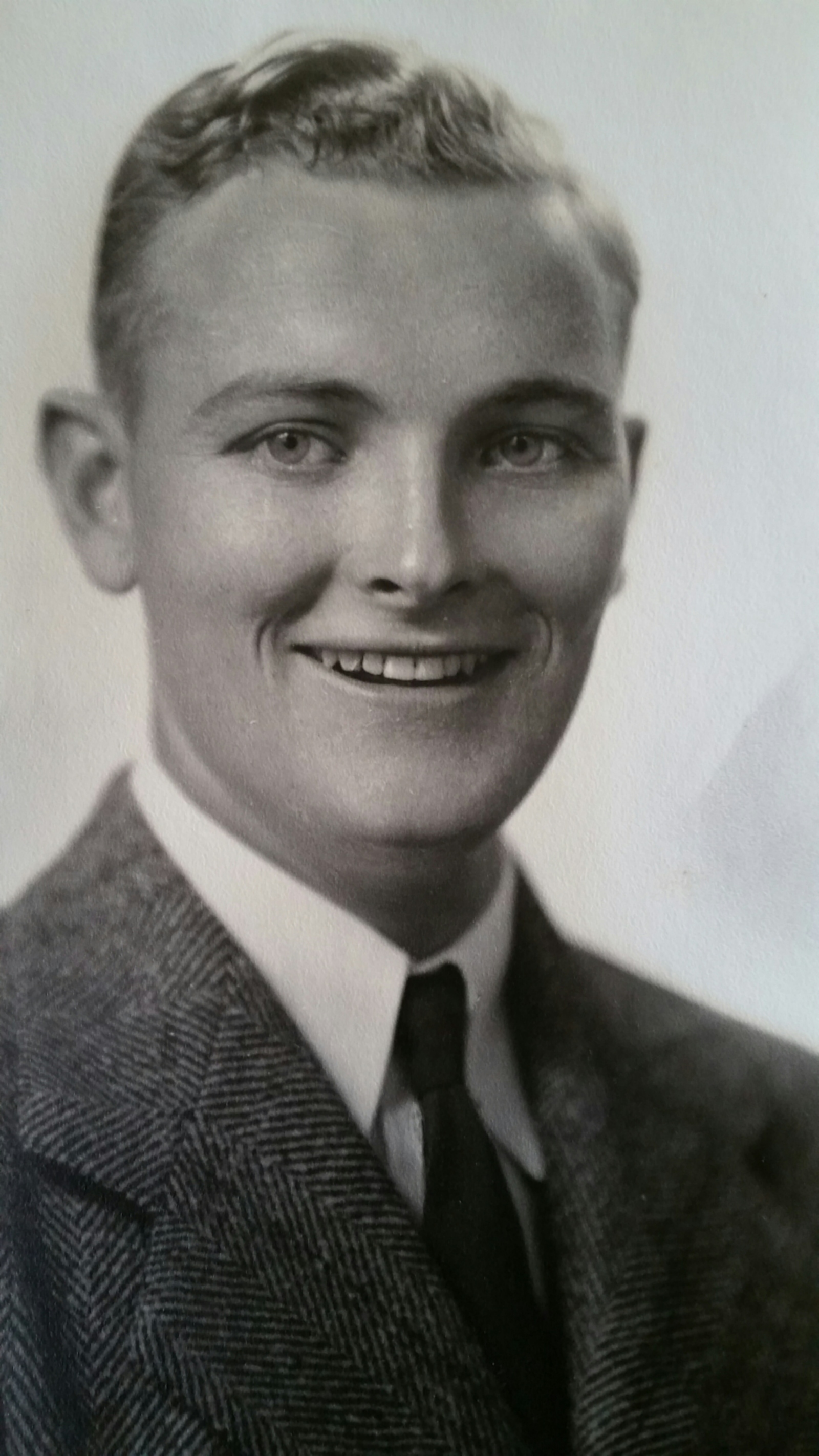 Jere Francis Palmes
Jere Francis Palmes, KHS Class of 1939, was born in Pensacola, Florida on August 5, 1919 to Russell Palmes and Golda Palmes. Russell Palmes, a respected accounting clerk, moved his family from New Mexico to St. Augustine after getting a job with the Florida East Coast Railroad. The family lived at 20 John Street near what is now the Gaines Alternative School. Mr. Palmes was the second of six children including brothers, Russell and Walter, and sisters, Ellen, Betty, and Mary.
Mr. Palmes was involved with the 4-H Club with an interest in farm animals and livestock lines. While at KHS, Mr. Palmes completed a four year course with the Citizens Military Training Camp in order to earn a certificate that would aid him in a recommendation for the Officers Reserve Corps. His goals were to attend the University of Florida to study animal husbandry. He found employment as a farm hand but as WWII spread, Mr. Palmes enlisted in the Florida National Guard which eventually lead to becoming an officer in the U.S. Army.
Mr. Palmes was assigned as a company officer in the 222nd Infantry Regiment of the famous 42nd "Rainbow" Division which was deployed for France in late 1944. His regiment was instrumental in defeating three German divisions in Operation Nordwind, January 1945, earning the Presidential Unit Citation for their unit's extraordinary courage and tenacious fighting spirit. Subsequent battles continued into northern France and Germany. Lead by the planning of Captain Palmes, his battalion was able to establish a successful assault and subsequent crossing of the Danube River. Disregarding his own safety, Captain Palmes leaped upon the lead tank of the attacking forces and led his troops in an encirclement of the enemy emplacements where he was killed by mortar fire at age 26. Through his outstanding courage, aggressive leadership, and professional skill, Captain Palmes was awarded the Silver Star Medal by the President of the United States for his gallantry on the battlefield on April 25, 1945. Captain Palmes' other honors include the Purple Heart, Bronze Star & Combat Infantry Badge. Captain Palmes was married to his hometown sweetheart Mary Rebecca Boles and had one daughter Rebecca.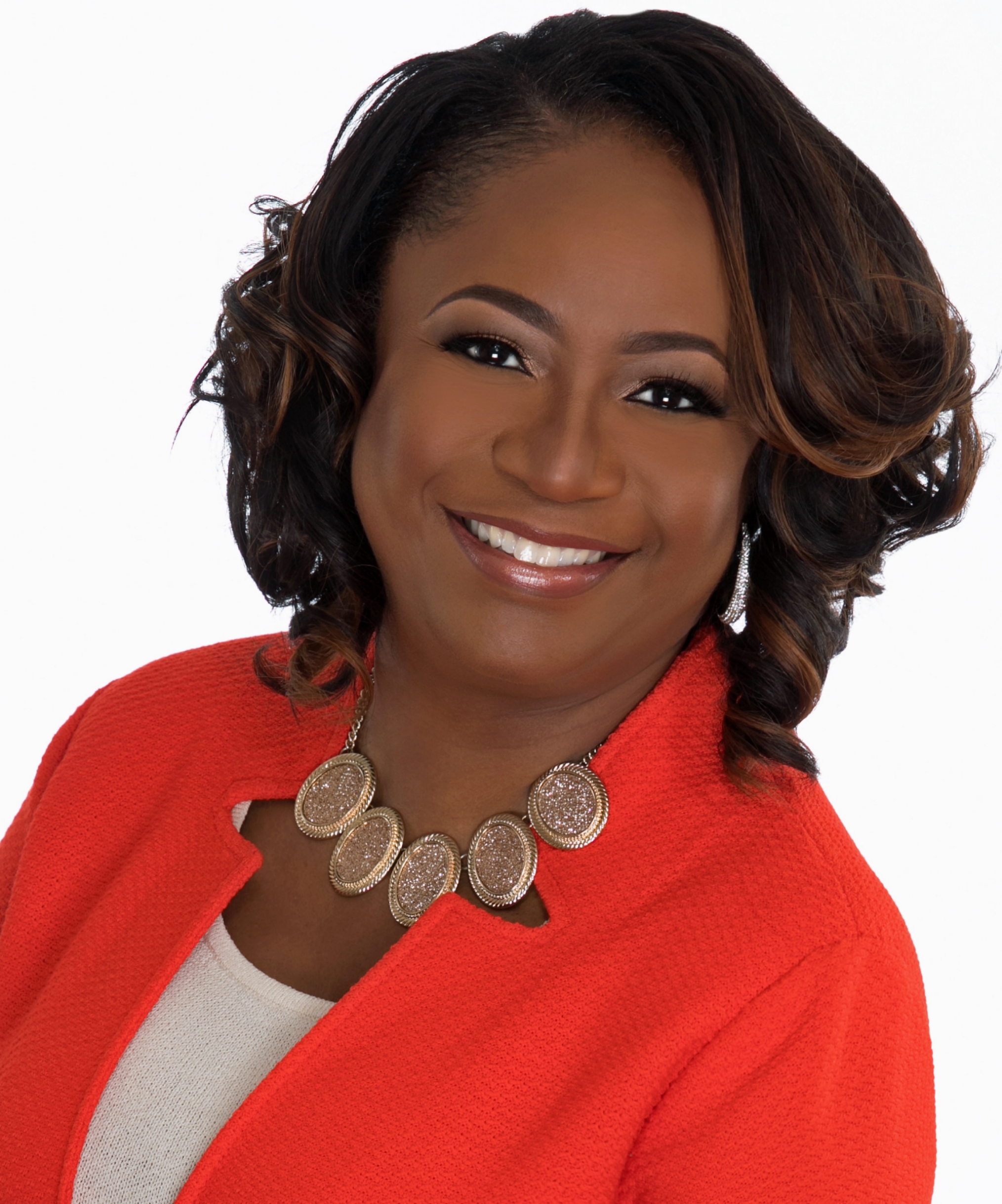 Cerita Jackson Battles
Born in St. Augustine, Cerita Jackson Battles, SAHS Class of 1986, is the daughter of Thomas and Barbara Jackson. Mrs. Battles considers herself a product of after school activities and the education she received while growing up in St. Augustine. Mrs. Battles is the eldest of four children, sisters Celina and Katie and brother TJ who passed away from cancer in 2007. Her childhood activities included the Brownies, Girls Scouts, Young Life and participating in summer recreational leagues. While at SAHS she lettered in volleyball, basketball, track and played clarinet with the band for two years. She was co-captain of the volleyball team as well as voted most improved and most outstanding senior in volleyball, most improved basketball and best athlete in track and field.
After attending college for a few years, she became a bank teller at the downtown Barnett Bank in 1989. Mrs. Battles then worked in the mortgage loan industry for various companies such as Merrill Lynch Credit Corp, JPMorgan Chase, and Bank of America. Mrs. Battles completed her Bachelors of Science degree in Business Management at the University of Phoenix in year 2000. She joined Wells Fargo in 2011 and is currently the Senior Vice President and Head of Retail Diverse Segments for Wells Fargo Home Mortgage. She and her team are responsible for establishing strategic planning and lending goals to increase and enable sustainable homeownerships among low-to-moderate income homebuyers and communities as well as ethnic minority homebuyers across the United States.
She is an active member various mortgage industry boards such as chairwoman for the National Association of Real Estate Brokers. She serves on the advisory board of the Fort Mose Historical Society as well as a lifetime member, a charter member and treasurer of First Coast Chapter of the Charmettes, Incorporated, a nonprofit organization focused on cancer awareness and research and a minister at St. Paul A.M.E. Church. In 2012, Mrs. Battles was recognized by the Florida Diversity Council as one of the most powerful and influential women in the state of Florida. Mrs. Battles and husband Ronald Battles have been married for 23 years and have a 14 year old daughter, Myka.
Nancy Calhoun Birchall
A native of St. Augustine, Nancy Calhoun Birchall, SAHS Class of 1963, is the daughter of Noble Putnam Calhoun and Mary (Betty) Elizabeth Calhoun. She and her younger sisters, Ann and Kate, lived on Anastasia Island. Noble Calhoun, a KHS graduate, was a partner with the Curtan-Calhoun Insurance Agency. Mrs. Birchall attended R.B. Hunt Elementary School where she was involved with publishing the neighborhood newspaper, loved playing tennis and was asked to be involved in the Code of Ethics for the school system. Her favorite memories included the Teen Town Club where she wrote a weekly Record article called Teen Town Chatter. While at SAHS, Mrs. Birchall was a member of many clubs, the Jacket Journal editor in chief, President of National Honor Society, Cheerleader, won Miss SAHS her junior year, voted Miss Sophomore and voted best all-around her senior year.
Mrs. Birchall attended the University of Florida (UF) to study advertising where she would receive a Bachelor of Science degree. At graduation, Mrs. Birchall received the Repress Award for the Most Outstanding Advertising Graduate in the School of Journalism and was named Outstanding Senior Women for the UF Class of 1967. For the many activities and work done at UF, she was inducted into the UF Hall of Fame. Mrs. Birchall worked as a math, science and English teacher for the Florida School of the Deaf and Blind. Mrs. Birchall and husband Ronald Birchall moved to Lakeland where Mrs. Birchall taught anti-drug classes in the Polk County School System. In 1995, Mr. and Mrs. Birchall returned to St. Augustine where she was hired by the St. Johns County Health Department as the Tobacco Prevention Coordinator.
Mrs. Birchall has been a volunteer for various organizations such as co-director of St. Augustine 450th Youth Ambassadors Program, co-founder and Secretary of Forward March, Inc., past president and co-founder of PACT Prevention Coalition. Mrs. Birchall was awarded the Enterprising Women's Leadership Award in 2002, St. Johns County School Board Learning Legacy Lifetime Achievement Award in 2008 and St. Augustine Record Ten Who Make A Difference Award in 2014.
Mr. and Mrs. Birchall have two sons, Michael and Andrew, and one daughter Kelly who passed away in 2004. The Kelly Fund at Flagler College was established in her daughter's name to honor her time at Flagler College.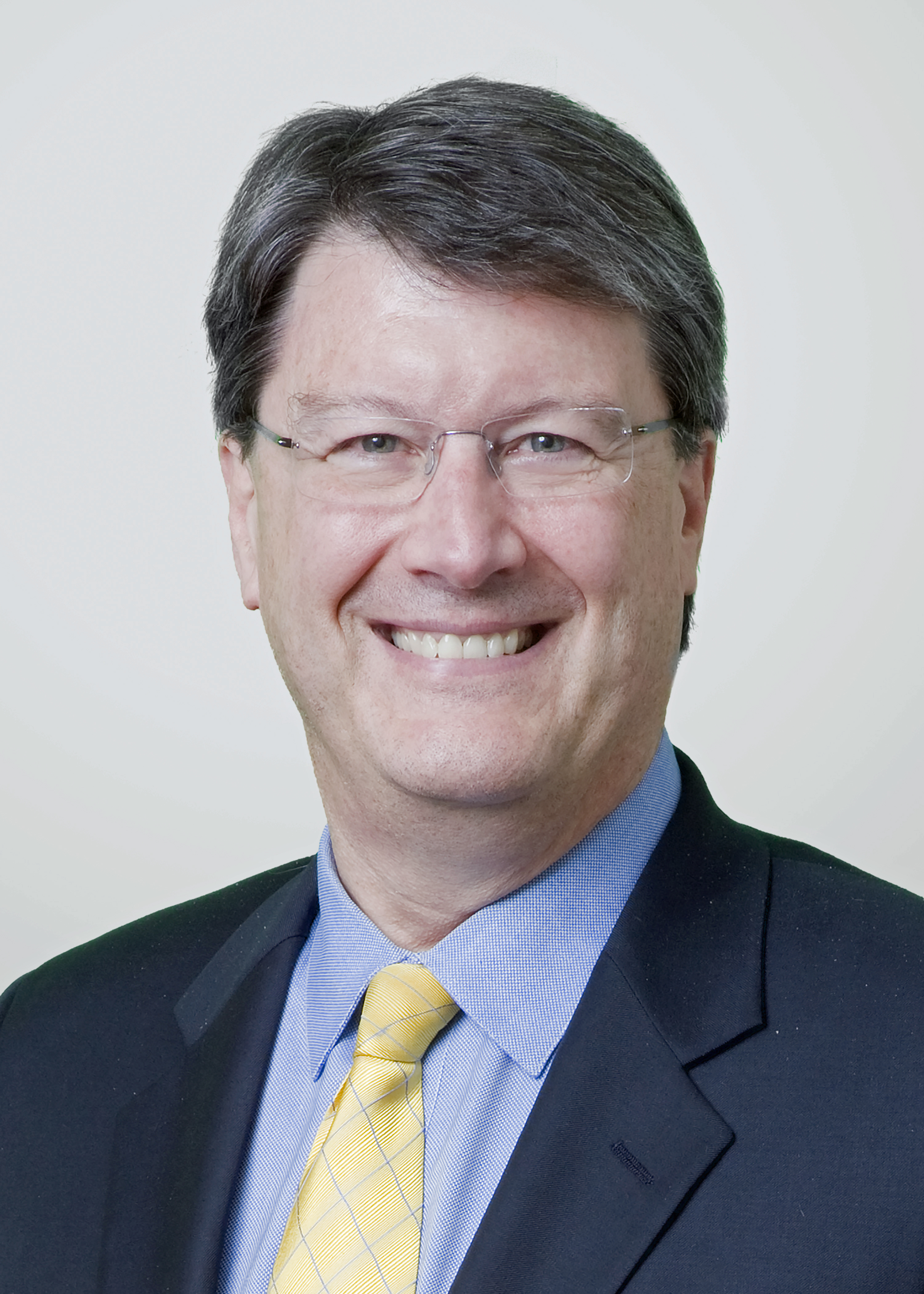 Howell "Hal " W. Melton Jr.
A native of St. Augustine, Howell "Hal " W. Melton Jr, SAHS Class of 1969, and his sister Carol Melton, a 2011 Hall of Fame Inductee, grew up on Carrera Street. His father, Howell W. Melton Sr., was then a partner in the law firm of Upchurch, Melton & Upchurch. The firm shared the top floor of the Exchange Bank with the businessman H.E. Wolfe where met his wife Catherine. As a teenager, Mr. Melton worked for tips as a busboy and porter at his grandfather's motel, the Palms Motor Court and employed as a seasonal U.S. Park Service ranger giving tours of the Castillo de San Marcos. Mr. Melton learned from his parents the importance of working hard and giving back to your community.
While at SAHS, Mr. Melton was involved with various activities including President of National Honor Society, Key Club, JV football team and varsity swim team. He was voted "Mostly Likely to Succeed" his senior year. He attended college at the University of Florida (UF) where he was elected president of Florida Blue Key and his fraternity Phi Delta Theta. Representing Florida Blue Key, Mr. Melton was asked to chair the Miss UF Pageant where he met his future wife Cathi. Mr. Melton graduated from UF with Bachelor of Arts Degree with High Honors as well as received his Doctorate Degree from the UF College of Law.
In 1976, Mr. Melton accepted a position with the AmLaw top 100 international law firm Holland & Knight, where he worked in offices located in Tampa, Chicago, New York City and Orlando. He has practiced law primarily in the areas of contract and business torts litigation. In 1989, he became the first executive partner of Holland & Knight's new office in Orlando. Several years later, he was elected to the position of managing partner. The travel demands of being a global managing partner eventually lead him back to Orlando. Mr. Melton was part of many community organizations such as Vice Chair of Enterprise Florida, former chair of Metro Orlando Economic Development Commission, former member of the Florida Council of 100, Trustee Emeritus of the UF College of Law and board member of the UF Gator Boosters.
Mr. Melton's recognition for his legal work includes Florida Legal Elite and Top Managing Partner (Florida Trend Magazine), The Best Lawyers in America Guide (Commercial Litigation), Florida Super Lawyers magazine (Business Litigation) and the Governors Business Ambassador Medal.
Mr. and Mrs. Melton have two children. Web is a lawyer in Tampa and Whitney is a realtor in Orlando.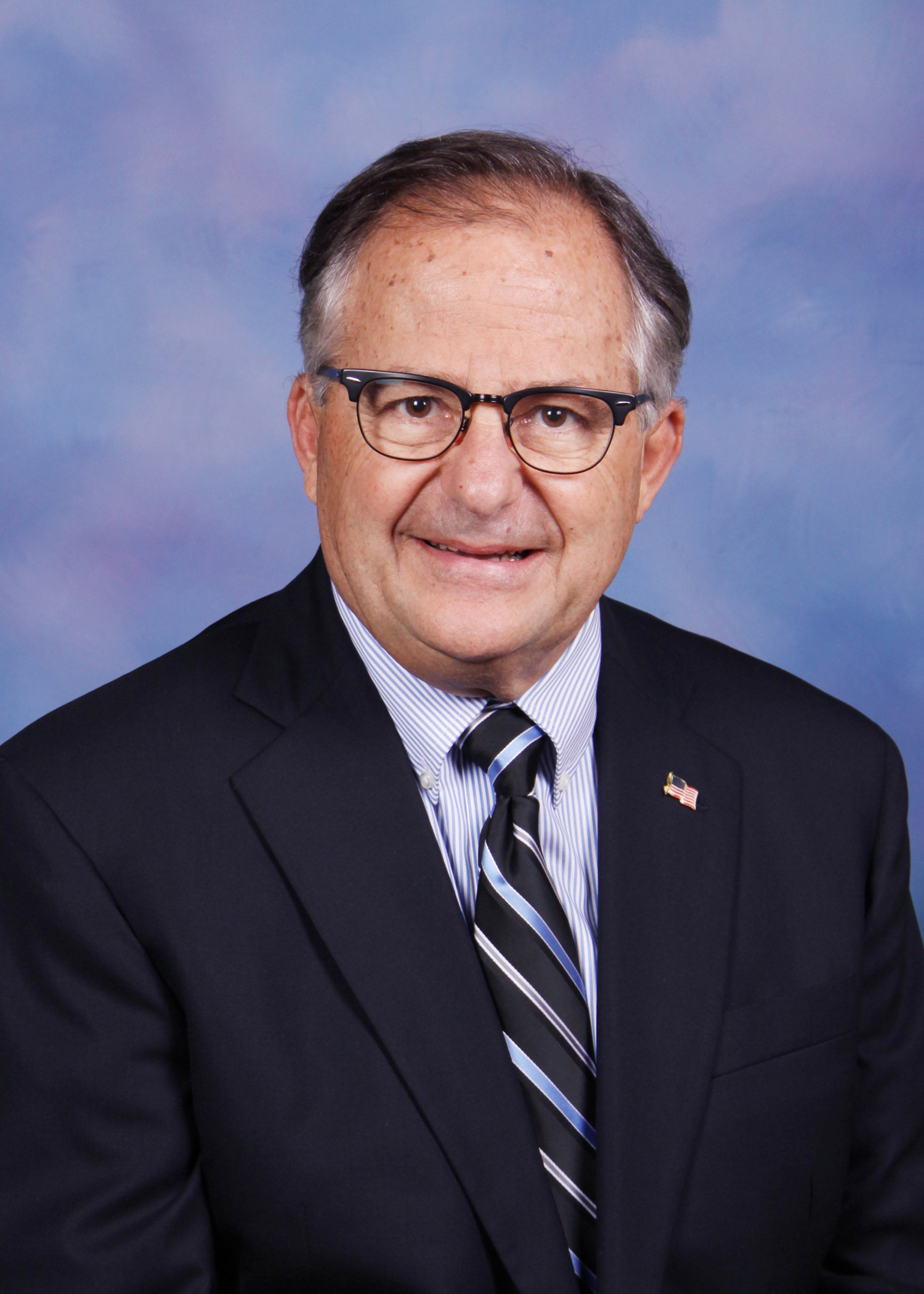 Richard V. Crlenjak
A 1966 graduate of St. Augustine High School (SAHS), Richard Crlenjak is a retired U.S. Navy officer and Deputy Director of Reactor Safety for the U.S. Nuclear Regulatory Commission.
Richard was born to Alexis and Yolanda Crlenjak in Portsmouth, Virginia.  Richard is the fourth of five children which includes older brothers Alexis, Jack, Mike and his younger sister Eva.  When his father retired from the U.S Navy in 1956, the family moved to St. Augustine to take a civilian job as an airplane mechanic at Fairchild Aircraft.
Richard following in his father and brothers interests, acted the handyman working on cars and learning to weld when he was 10 years old. As a result, Richard had the skill to obtain part-time and summer jobs at Desco Marine and Fairchild Aircraft as a welder.  At 13 years old, Richard showed his engineering prowess by winning the 1961 Northeast Florida Regional All American Soapbox Derby, and competing in the national level in Akron, Ohio.  While at SAHS, Richard played football as a defensive end and was a sprinter on the track team for the Yellow Jackets.  Richard also participated in various student organizations including Key Club, Teen Town Board and Letterman Club.
Richard took the Military Entrance Exam as a SAHS senior and received the highest score that year for the entire State of Florida, ranking in the upper 7th percentile nationally.  Richard received his AA degree from St. Johns River Junior College in 1968 and then enlisted in the U.S. Navy in the Nuclear Power Program.  Richard served as a nuclear power plant instructor for several years in Idaho Falls, Idaho before transferring to an at-sea fleet assignment in 1973 serving six years of active duty as a nuclear power plant operator on the fast attack submarine USS Silversides attaining the rank of Chief Petty Officer.  After his active duty commitment, he enrolled at the University of Florida (UF), College of Engineering while remaining in the Naval Reserve.  Richard graduated UF with honors in 1977, receiving a Bachelor of Science, in Nuclear Science, Nuclear Engineering.
After graduation from UF, he worked for 3 years as an engineer for Westinghouse Electric Corp. serving as an operations engineer in the U.S. Navy nuclear program.  In 1980, Richard began his career with the U.S. Nuclear Regulatory Commission. Richard's career in the USNRC was primarily focused on overseeing plant operations and ensuring safe operations of our Nation's commercial nuclear power plants including mitigating the risk of compromise to these facilities from natural disasters and acts of terrorism.  In 1996, Richard was appointed to the Federal Government's Senior Executive Service. The function of the Senior Executive Service is to act as a primary liaison between members of the President's cabinet and the rest of the Federal work force. By 2001, Richard's area of responsibility grew to include all nuclear power plants in the Northeast. Responsibilities included oversight of emergency and standard operating procedures in the event of terrorist activities such as their response to the attacks of September 11, 2001.
Richard remained with the U.S. Nuclear Regulatory Commission through 2005 when he retired after 31 years of U.S. Government service as Deputy Director of Reactor Safety.  Richard and his wife and SAHS Alum of 50 years Nellie (Fouraker)('66) and are the parents of three children-daughter Jill and son's Matt and Daniel.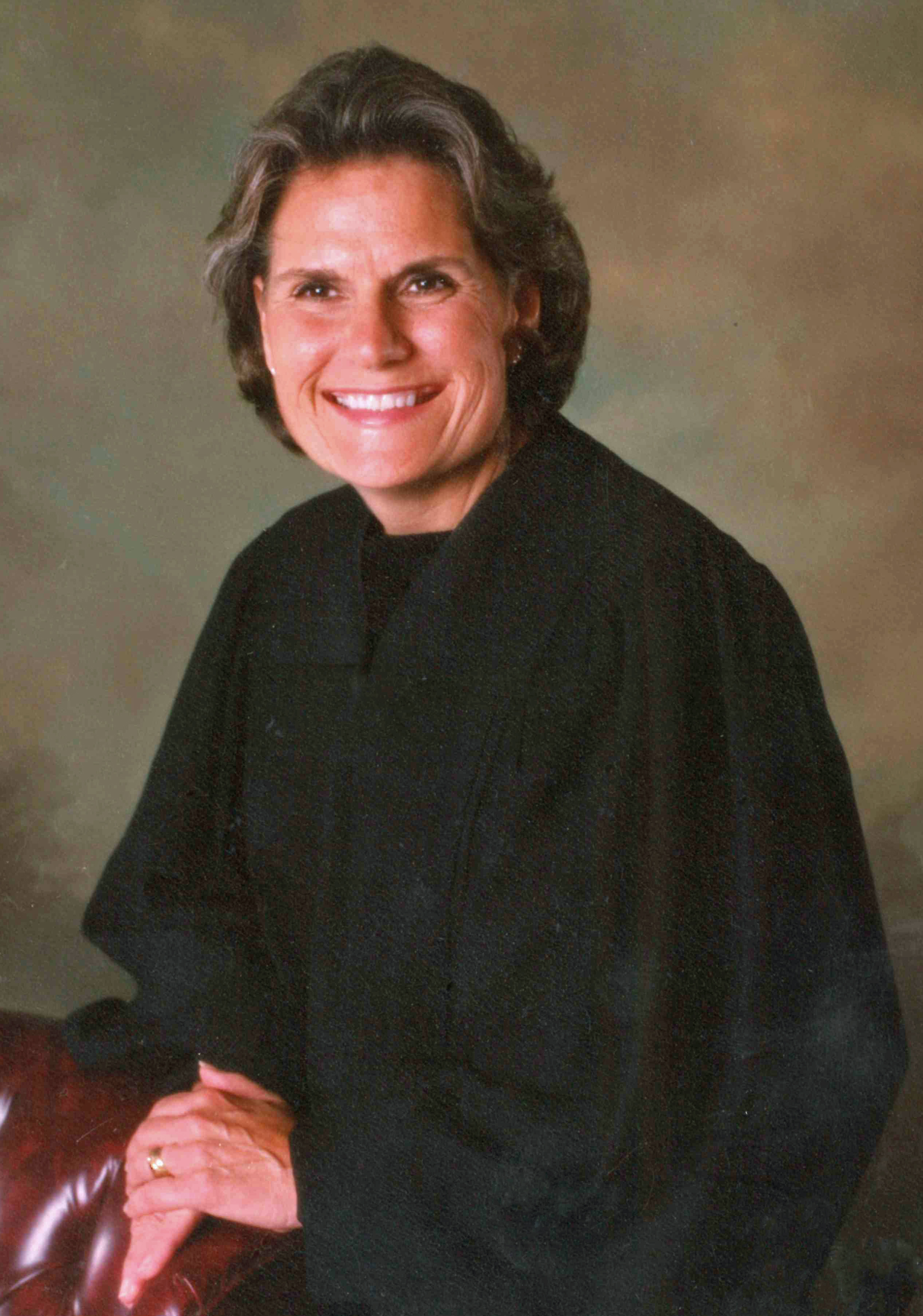 Shelley Hartley Desvousges
A 1969 graduate of St. Augustine High School (SAHS), Shelley Hartley Desvousges is a retired assistant district attorney and district court judge for North Carolina 10th Judicial District for Raleigh, North Carolina.  A native of St. Augustine, Shelley is the daughter of Virgil and Frances Hartley.  Her sister, Sue Hartley Wetherington, and two brothers, Michael and Wayne also graduated from SAHS.
Shelley attended Fullerwood Elementary School and Ketterlinus Junior High.  Shelley enjoyed going to summer camp and swimming for the Y swim team during the summers.  At SAHS, Shelley was involved in Pep Club, Sub-Jr Service League, Inter-Club Council, and Student Council. She was selected to attend Girls' State. Shelley was voted Most School Spirited during her senior year by her classmates.
Shelley attended Florida State University, graduating in 1973 with a Bachelor of Arts degree in Criminology. Shelley and her siblings are the first generation of college graduates in their family. She was involved in Student Government for a year at FSU. She and her husband, Bill, married after her junior year.  After graduation, Shelley worked as a Social Worker in Missouri and North Carolina for ten years. During that time, Bill and Shelley welcomed their daughter, Anne, into the world.
Shelley started law school at the University of North Carolina at Chapel Hill in 1984 and graduated in 1987.  She worked as a staff attorney with the Social Security Administration, Office of Hearings and Appeals briefly before becoming Judicial Clerk for Honorable Robert F. Orr, a judge in the North Carolina Court of Appeals, for two-and-a-half years.  Shelley became Assistant District Attorney, 10th Judicial District in Raleigh, North Carolina in 1991. She prosecuted all felonies, including white collar crimes, capital murders, and felony assaults. During those 11 years, she prosecuted several thousand cases in District Court and tried over 100 cases before juries in Superior Court.  In 2003, Shelley was appointed by Governor Mike Easley to serve as a District Court Judge in the 10th Judicial District in North Carolina.  Shelley retired in 2009 but continues to serve as an Emergency District Judge in North Carolina and received a lifetime commission from the governor to serve as a District Court Judge in North Carolina on an as-needed basis.
Active in professional organizations, Shelley has been involved with the Board of Directors for the Governor's Task Force on Domestic Violence, 10th Judicial District Bar/Wake County Bar Association; the Bench/Bar and Professionalism Committees for the Wake County Bar Association; and the North Carolina Bar Association Practical Skills Committee, among others. She is still a member of the North Carolina Association of Women Attorneys. She was honored as the North Carolina Consumer Advocate of the Year in 2000 for her work with prosecution of individuals involved with scamming the elderly.
She's has also been involved in her community as a St. Raphael Catholic Church Eucharistic minister and a volunteer with the St. Augustine Historical Society and with Community Hospice & Palliative Care with her registered pet therapy dog.  Shelley is very active in outdoor sports. She has surfed in Hawaii on what she describes as 'little waves', biked in multiple U.S. and European locations, and hiked many trails, her favorite being Yosemite National Park.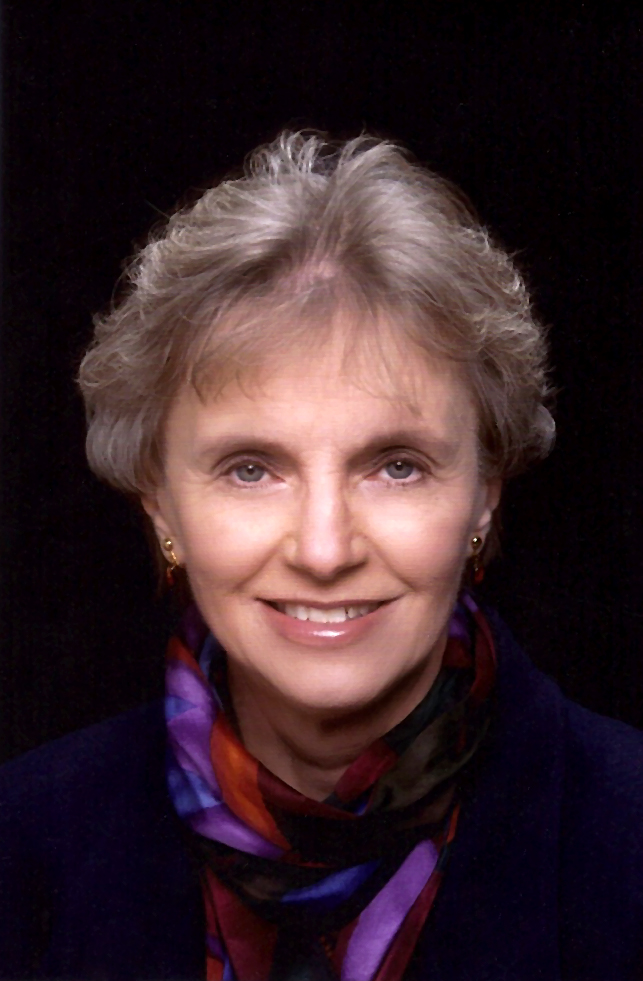 Sandra A. Parks
A native of St. Augustine and 1958 Ketterlinus High School (KHS) graduate, Sandra Parks is the daughter of Richard and Mary Belle (Chilton) Parks. Richard was the music instructor at The Florida School for the Deaf and Blind, owned a juke box business and was elected on the County Commission for 24 years.  Mary was a staff sergeant of the Women's Civil Defense Corps during WWII.
Sandra and her sister Donna grew up on 18 St. George Street next to the family owned Parks Hotel.
Sandra won the Latin award her freshman year at KHS and was a member of the National Beta Club. She joined Tri-Hi-Y, which met at the YMCA and became a leader in the local chapter of the Rainbow Girls.
While at the University of Florida, Sandra met and married her first husband John Wing. They left Gainesville and after a brief stint at St. Simon's Island moved to Lakeland Florida after their daughter Nancy was born. Her son John and daughter Jennifer were soon born while Sandra was finishing her degrees in English, with a minor in religion, at Florida Southern College. Sandra would join the Lakeland Human Relations Council in efforts to bring about racial integration in the community.  In 1971, Sandra helped organize a concert by a Black Choral Group at Florida Southern College, the first time that white and blacks in equal numbers attended the same cultural event in Lakeland.
Sandra returned to St. Augustine and, in 1981, opened a catalog business and bookstore called Thinking Works.  She is the current owner of Anastasia Books on San Marco Avenue. In 1983, Sandra became more actively involved politically. She was elected to the St. Augustine City Commission where she worked on various projects such as location of the library at Davenport Park and the Tourism Development Tax.  Sandra is co-author of many instructional materials and teacher manuals designed to improve students' thinking skills. She has served as a curriculum consultant to school districts on thinking instruction and gifted/talented education in 40 states, Virgin Islands and two Canadian Provinces.   She has served as instructor for Association for Supervision & Curriculum Development (ASCD) and author of articles for ASCD books and Educational Leadership magazine. She is also the founding co-director for National Center for Teaching Thinking. She received a certificate of advanced study (education specialist) from Harvard University Graduate School of Education.
Sandra has served on many local boards and organizations including Florida Heritage Book Festival, Ft. Mose Historical Society and Florida Historical Society.  She is a founding director for the Stetson Kennedy Foundation, an organization established in memory of her late husband and civil rights activist, Stetson Kennedy. Sandra recently was awarded the Living Legends Awards from Lincolnville Museum and Cultural Center.
Douglass F. Wiles
A 1970 graduate of St Augustine High School, Doug Wiles is President of Herbie Wiles Insurance. Doug has served in the U.S. Army (1975-1980) achieving rank of 2nd Lieutenant as well as served in the Florida National Guard (1980-2000) achieving the rank of Lieutenant Colonel.
Doug was born in Andalusia, Alabama while his parents Herbert (Herbie) and Annette Wiles were students at Florida State University.  When his father had an opportunity to work in broadcasting at a small radio station the family moved to DeFuniak Springs in 1958.  However family returned to St. Augustine in 1961, when his father opened his own agency, Herbie Wiles Insurance.
In his early years, Doug attended Fullerwood Elementary School, where he learned to play trumpet, and Ketterlinus Junior High School.  At SAHS, he was in the band his first two years and then tried out for the football team.  Doug joined the Key Club and was selected for Boy's State between his junior and senior year.  By the time he was a senior, Doug caught the eye of his English teacher, John Mantalas, who recommended him for a debate scholarship at St. Johns River Junior College. During training in the Army ROTC he earned a scholarship at the University of Florida and where he met his later wife Doris (Klein).
During his time in high school and college, Doug lived his dream as he worked as an announcer at WFOY.  In 1975 Doug graduate as a Distinguished Military Graduate of the University of Florida (UF) with a Bachelor of Science Degree in Journalism. Within 6 months of graduation, he and Doris were married, then were off to West Germany for a 3-year tour along the iron curtain along the East German Border where he served as platoon leader, executive officer, and public affairs officer in the 11th Armored Cavalry Regiment.  On January 1, 1979, a new career in insurance began when he joined his father at Herbie Wiles Insurance.  As a member of the Florida Army National Guard, he was selected to command Troop E, 153rd Armored Cavalry.  Doug was ordered to state active duty 16 times during his 25 years in uniform, responding to hurricanes, humanitarian efforts, riots, and providing assistance to law enforcement.
Doug has served on several insurance company agent advisory councils and earning two professional designations – Accredited Advisor in Insurance and Chartered Property as well as Casualty Underwriter.  His is a member of the Florida Association of Insurance Agents and served as chairman from 2017 to 2018.  Doug was elected to the Florida House of Representatives in 1996 and reelected three times until term-limited in 2004, representing four counties and more than 130,000 residents in Northeast Florida. He served as House Minority Leader and served on key committees during his final term, 2002-2004.
Doug is very active in the community in various organizations such as serving as the Kiwanis Club of Historic St. Augustine, the YMCA, SA/KHS Alumni Association and member/elder of Memorial Presbyterian Church.  Doug has also served as a trustee for Flagler Hospital, University of Florida Historic St. Augustine, Inc. and UF Whitney Laboratory for Marine Bioscience.
Doug has two daughters Lindsay and Ashley as well as 6 grandchildren whom you will find Doug and Doris enjoying their family time by walking, playing games and heading up picnics.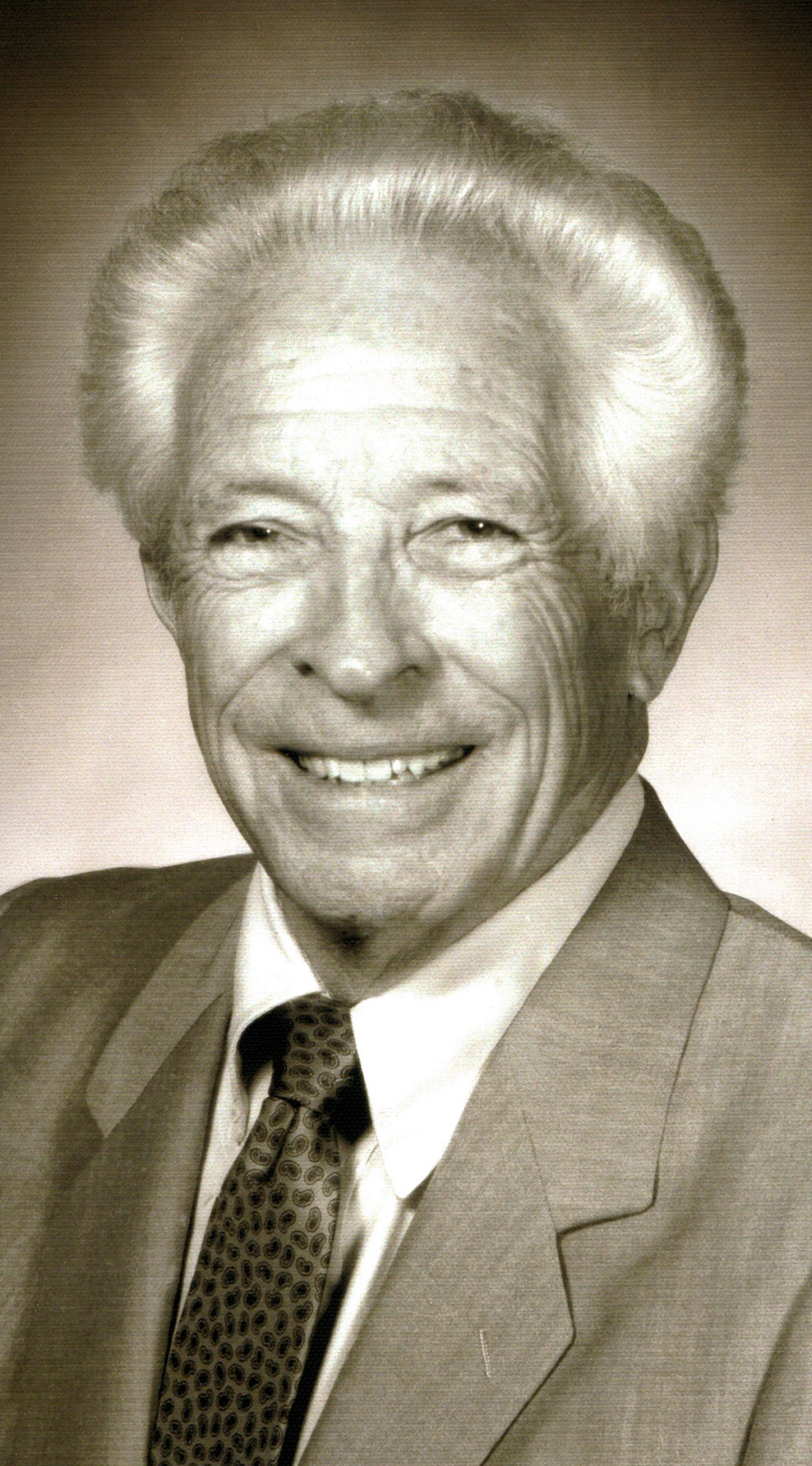 A.H. "Gus" Craig, Jr.
A graduate of Ketterlinus High School 1940, A.H. "Gus" Craig, Jr. was born in St. Augustine in 1920 to Augustus Hedrick and Willie Mae Craig the second of three sons. Gus played football and basketball for KHS Mullets while being voted most popular at the senior banquet. After graduating high school, he briefly attended the University of Florida before joining the U.S. Navy in 1943.  Gus served in the US Navy as a Naval Aviation Cadet on the Murmansk Run to Russia in 1943. When his father died, Gus was released from his military commitment and returned home to assume the daily operations at Craig Funeral Home as well as becoming funeral director.  Gus went to Ohio to earn a science degree at the Cincinnati School of Mortuary.
In 1962, Craig Jr. was elected to the Florida House of Representatives where he spent 18 years in the Florida Legislature and served as speaker pro tempore. Gus was a major force in various conservation legislation as well as provide funding for the construction in the St. Augustine Amphitheatre for the Cross & Sword play.  He remained in the Legislature until 1980.  Gus was elected to the St. Augustine Airport Authority, where he served as chairman as well as executive director.
SA/KHS Hall of Fame inductee Bill Young particularly recalled Mr. Gus's involvement with the St. Augustine Airport Authority. When the authority was formed, Young recalled, "Gus, Jimmy Napier and H.E. Wolfe" were the only three who had airplanes at the airport. "Gus was on the authority. He was a director. He did a lot in the community."
In the 1990s, Craig Jr. won the first Gus Craig Award that was presented by The Salvation Army.  He went on to win it again in 2004 for all of his hard work within the community. Gus was an active member of the Trinity Episcopal Church, St. Augustine Jaycees, Boy Scouts of America, St. Augustine Rotary Club, St. Augustine Chamber of Commerce, Ashlar Lodge #98 F&AM, American Cancer Society, St. Johns County Chapter of the American Red Cross, the Salvation Army Advisory Council and former director of the Barnett Bank.
To most St. Augustine residents he was known as "Mr. Gus".  A mentor to many and a lifelong friend to others was described as a "humble man," "one of the finest friends" one could have and a man who truly cared about others. Gus's son and current funeral home owner, director and embalmer, A.H. "Gus" Craig III, said that his father was a huge influence on the community.  Over the years, Craig III said his father helped a lot of people get into the business. Other local funeral homes as well as those in nearby locations received his father's help.
"Well, I'll tell you about Gus Craig," Robert "Robbie" Andreu, retired county judge, said, "I went through high school with him. He was one of the finest friends you could have. He was very concerned about local and state problems. He was a good citizen, and he was a very good man."   "I found Gus to be very humble. He was probably the most humble man I know, and he always showed concern for everyone," added Bruce Maguire, a former member of the St. Johns County Commission, and a former president of the Salvation Army board of St. Augustine. It was during Maguire's term that the Gus Craig Award was inaugurated by the Salvation Army to recognize longtime residents of the community who had contributed to the community and who upheld the ideals, morals and Christian teachings of the Salvation Army.
With over a century of service to the community, Gus's legacy continues at Craig Funeral Home, Crematory and Memorial Park being run by his son Gus Craig III and his grandson Justin Craig.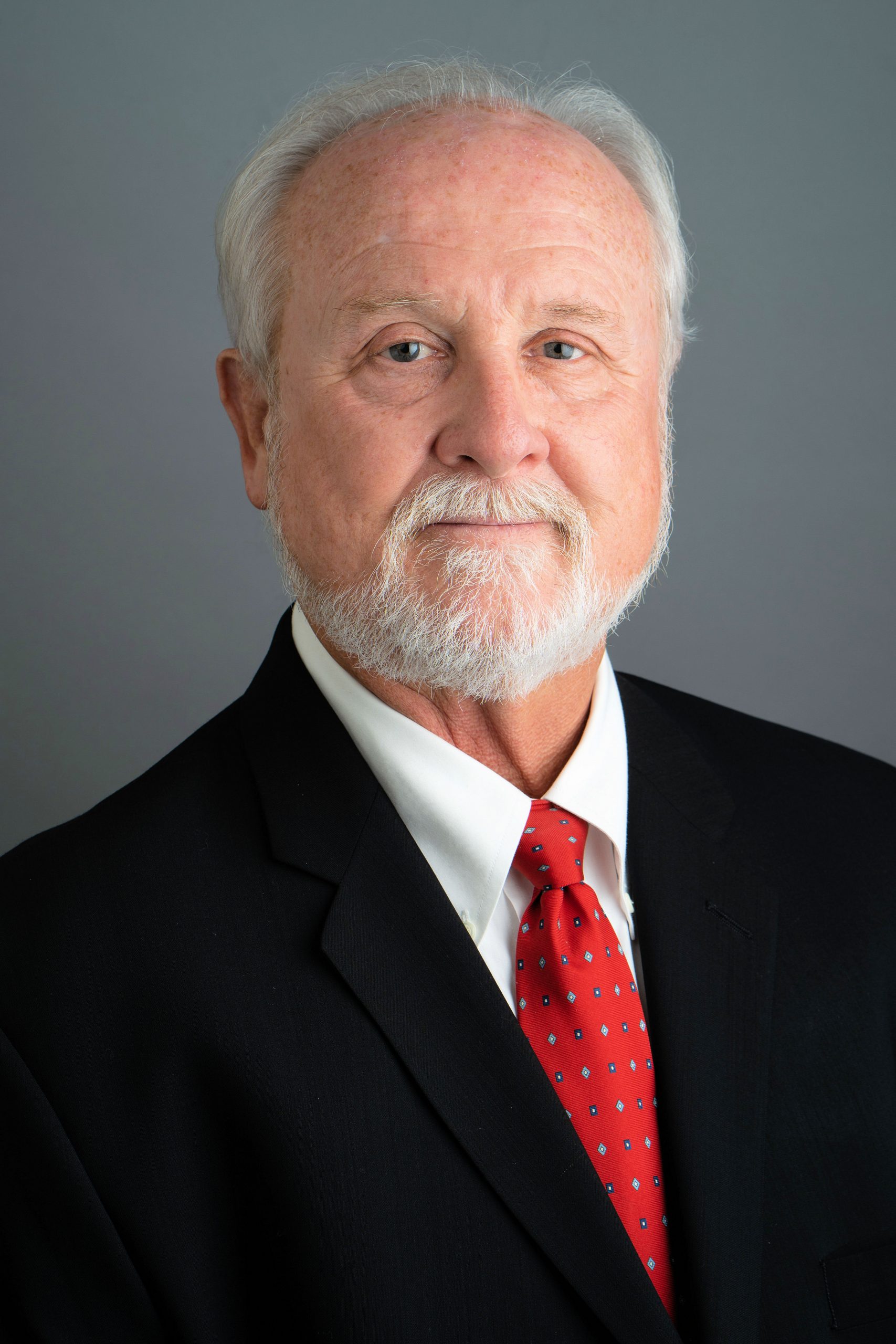 Joseph L Boles, Jr.
A 1970 St. Augustine High School graduate, Joseph L. Boles, Jr. moved to St. Augustine with his parents Joseph and Maurine Boles in 1967 from North Carolina. As a youngster Joe's interest was in drawing and painting. He played football, baseball, hunted and fished but never once did he believe he would be anything other than become an artist. He got private drawing/painting lessons and he worked hard in high school so he could get into a good university.  Joe was the senior class president, a member of the Interact Club, and was a co-editor of his senior yearbook.
After graduating high school, he went off to the University of Florida and got his Bachelor in Art degree (Advertising Design, or Commercial Art). He dabbled in some start-up businesses until one day an Alachua County Deputy Sheriff came to get his car to satisfy some old debts from Highstepper's Teenage Disco that he started in the late 70s.  So Joe thought he needed some more education in order make a better living for himself. His roommate at the time, Tracy Upchurch, was in law school, so he said "Why don't you go to law school?"
Joe went to law school and graduated from University of Florida with a Juris Doctor degree. Joe started practicing law in 1985. For thirty plus years he has loved what he has done practicing at the Boles Law Firm in elder law, trusts and asset protection. He always believed he can practice law until he is 100 years old while on the side continue to buy the all the paints and canvases for his passion in drawing/painting.
Joe has served as mayor of the city of St. Augustine for eight years (2006-2014), and as city commissioner (2004-2006). Joe's goal as mayor was to continue building on the reputation of the city of St. Augustine as a world-class destination and not just be a pass through on the way to Orlando by increasing the quality of the visitor experience in the nation's oldest city.
Joe has a long-standing commitment to the St. Augustine/St. Johns County community. He has been on the Board of the St. Johns County Council on Aging (COA) as its president and chairman of that board.  He also was the vice president of the St. Johns County Welfare Federation, and serves currently as vice president on the Buckingham Smith Benevolent Association Board. He was a board member of the St. Augustine High School Alumni Association, a Young Life leader/committee member for 40 plus years and past president/current board member of the Rotary Club of St. Augustine. He has previously served as president of the St. Augustine Art Association and served as secretary of the Child Cancer Fund.  He was a member of the Flagler Hospital Board and the Flagler Hospital Foundation Board. He was one of the founding board members of the St. Augustine Lighthouse and Museum, Inc. and served as chairman of that board for two years. He was a founding board member for the First Tee of St. Johns County and a member of the American Cancer Society board for St. Johns County. He is a past president of the St. Augustine Rotary Club and previously was the chairman of the City of St. Augustine Planning and Zoning Board during the development of the city's comprehensive land use plan.
Joe was appointed by former President Barack Obama to St. Augustine, Florida's 450th celebration federal commission and had integral involvement in the success of the oldest city in the U.S. birthday celebration.  Joe is recipient of the Order of Isabel la Catolica, presented by the King of Spain, his Majesty Felipe VI.
His hobbies are golf, fishing and painting.  He is a member of the Memorial Presbyterian Church, Cathedral Basilica of St. Augustine and has served as a Deacon and Trustee. He is married to Jane Reynolds Boles and they have seven children between them: Hayley, Molly, and Kirby Boles and Kara, Willie, Emily and Bridey Masson. Joe has a younger brother to Michael W Boles and sister Melissa M Boles (deceased).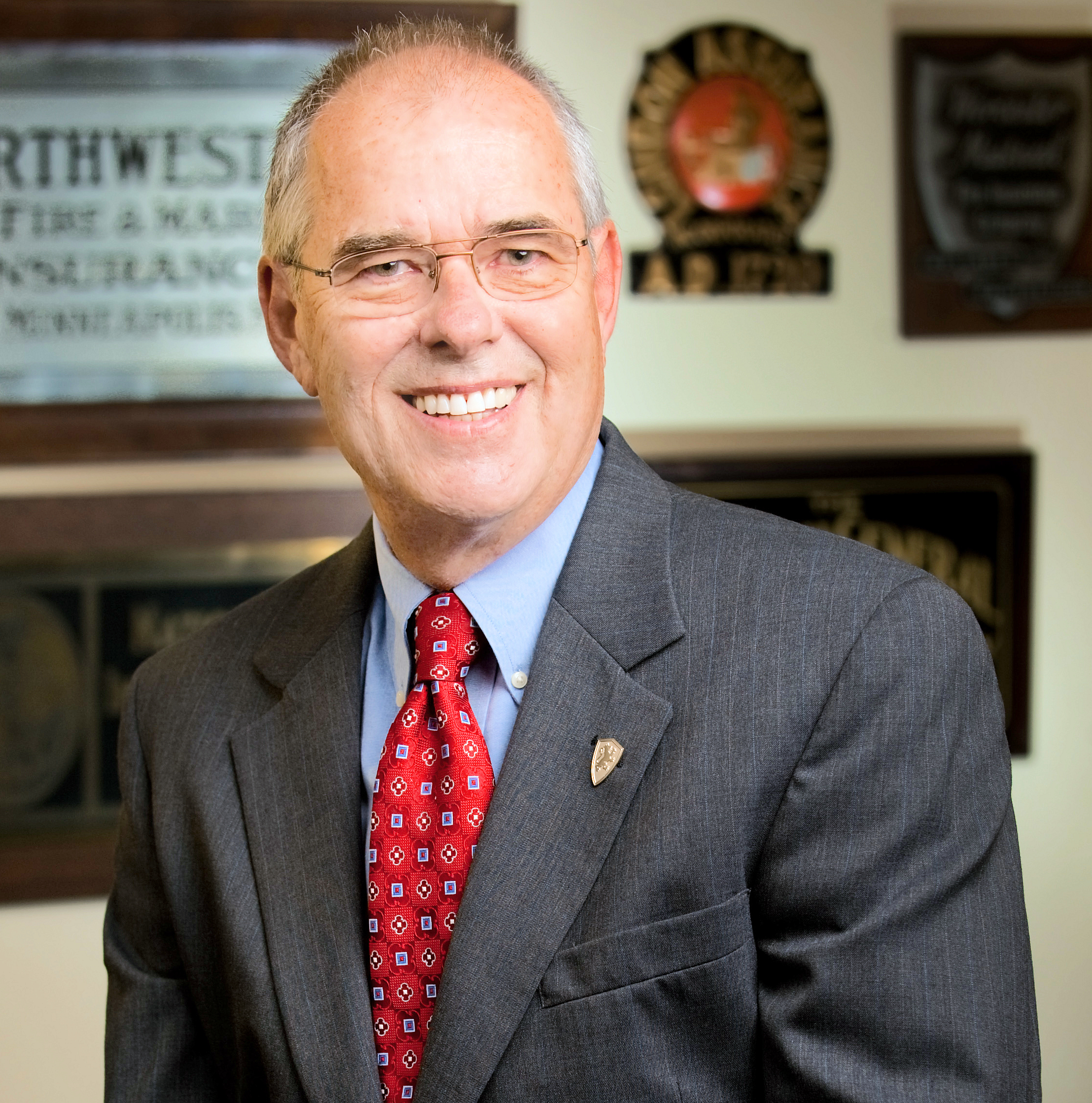 Gregory E. Baker
A St. Augustine High School graduate of 1965, Gregory E. Baker, was born in Adel, GA in his grandmother's farmhouse to his parents Edward and Ouida Baker.  His family vacationed in St. Augustine often and moved to the Ancient City in the summer of 1960 where his parents built and operated Baker's Curb Mart on State Road 16 (now known as Harry's Curb Mart).  Greg worked in the family business throughout my high school and junior college years.
Greg started eighth grade at Ketterlinus Junior High while his brother and sister enrolled in Orange Street Elementary. The following year he began the ninth grade at St. Augustine High School.  Greg was on the freshman basketball team and later was sports editor of the Jacket Journal.  A highlight of his senior year in 1965 was the senior trip to Washington, DC and then to New York City for the World's Fair. After graduating, Greg enrolled at St. Johns River Junior College where he earned his Associate in Arts degree. Greg transferred to Florida State University where he majored in risk management and insurance receiving his Bachelor of Science degree and was an active member and officer of Delta Sigma Pi business fraternity and the Risk and Insurance Society.  He later obtained a Master of Science degree from Boston University in insurance management.
Greg married Lillian Cowart, also a member of the class of '65. After college, Greg taught ninth grade math for one year at Ketterlinus Junior High.  Greg then went to work for John Bailey and Pierre Thompson at the Thompson Bailey Insurance Agency and Thompson Bailey Realty in August of 1970 selling both personal lines and commercial lines insurance with a specialization in hospitality risk. Greg served as president of this company from 1980 – 2009 and is currently chairman of the agency.
Greg became a member of the St. Augustine Jaycees, organized, and participated in many Days in Spain Celebrations and other community events. Greg has served the St. John's County community in other areas and organizations as a member/officer such as mayor/commissioner city of St. Augustine (1992-1996), past chairman Florida Association of Insurance Agents, Kiwanis Club member, Cross and Sword president, chairman Flagler Hospital Board of Trustees, St. Augustine Seminole Booster Club Founder Group, Flagler College President's Council Executive Board, Lightner Museum Permanent Trustee Board, St. Augustine Little League officer, and St. Johns County Chamber of Commerce president.
Greg led efforts to establish the first risk management insurance academic program in the state of Florida for 2-year type Colleges at his alma mater for St. Johns River State College in 2008.  Greg helped get a bill passed by the Florida Legislature that would allow a student to take and pass three risk management/insurance courses and thereby bypass the state insurance license exam provided they also completed the requirements for their associate's degree. Today eleven state colleges (formerly community colleges) have implemented the risk management/insurance program and has been instrumental in bringing qualified employees into the insurance industry in our state.
During his tenure as mayor for St. Augustine, Greg helped reestablish the relationship between    St. Augustine and our sister city Aviles, Span, the birthplace of our city's founder, Pedro Menendez de Aviles.  Another achievement was the first grassroots strategic vision plan development for the future St. Augustine which included a special event field, Pomar Park, police officers on bicycles, Castillo Drive improvements, and planning a parking garage.  During Greg's nine-year tenure on the Flagler Hospital Board their board made the decision to relocate from Marine Street to build a new hospital on the sixty-eight-acre current site for Flagler Hospital.
Greg's various community awards include Mitchell Stallings Award (2013), St. Augustine Jaycees Outstanding Young Man of the Year Award, Governor appointed Harbor Master for the Port of St. Augustine, St. John's County, North Florida Council Boy Scouts of America Eagle Club Award, Sam Walton (Walmart founder) Foundation Award for Municipal Leadership for Vision Planning Initiative (1995), Jacksonville Business Journal Innovators in Education Award, River of Excellence Award from St. Johns River State College for Workforce Development Initiative (1999-2003), and St Johns River State College Distinguished Alumni Award.
Greg and Lillian have been married almost 53 years and had two children, Matt and Erin.  Greg has one sister and two brothers.  Cindy is a retired schoolteacher, Scott is retired from FSDB, and Eric is a political science professor at University of Arkansas/Fort Smith. Greg's hobbies are reading, wilderness canoeing, and motorcycling.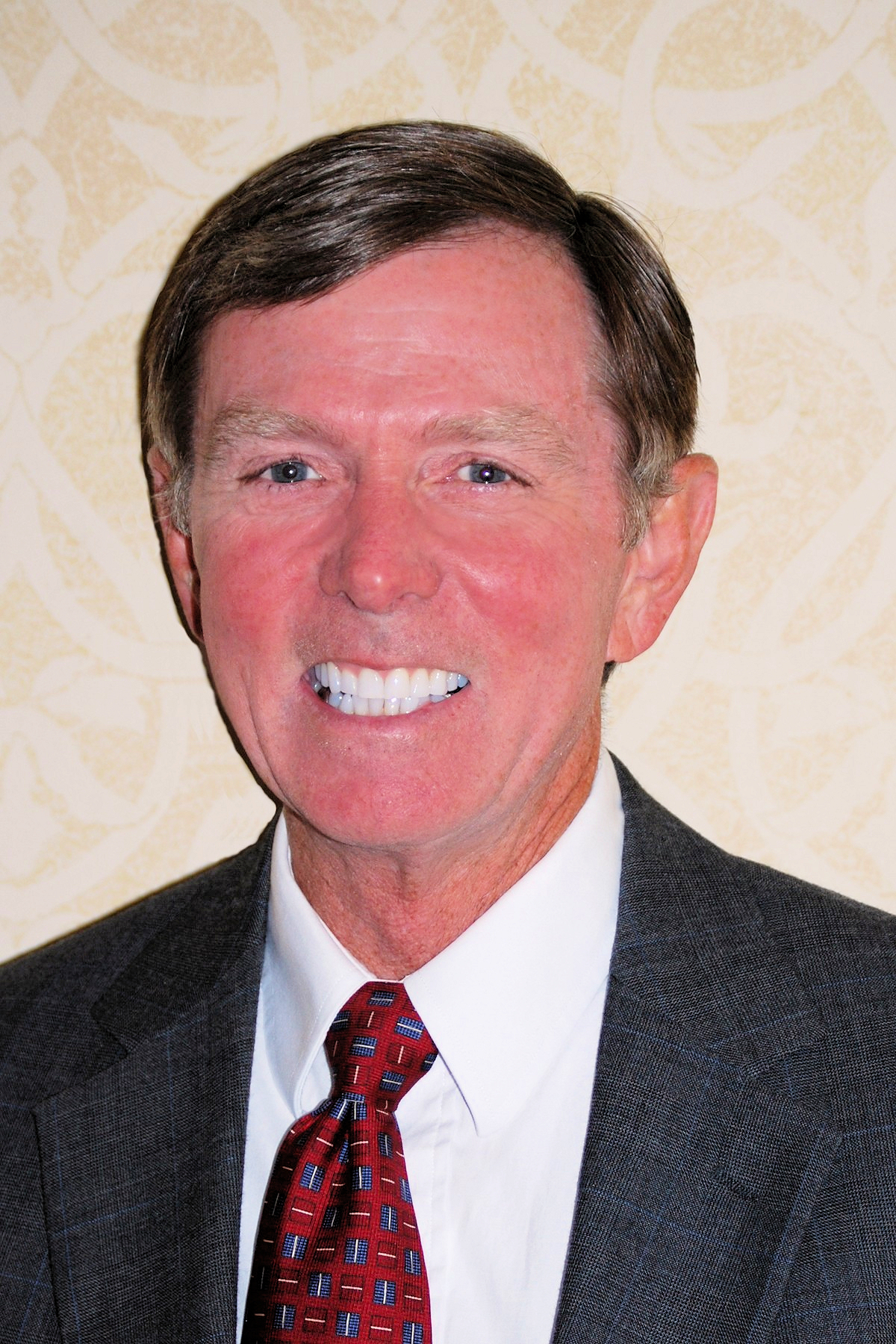 Dennis W. Hollingsworth
A 1967 graduate of St. Augustine High School, Dennis was born in St. Augustine to James A. Hollingsworth and Myrtle Moore Hollingsworth. He was the fifth of six children, all of whom were graduates of St. Augustine High School and attended Ancient City Baptist Church.  His parents started, owned and operated Harley-Davidson St. Augustine for sixty-five years before they sold the franchise.  The family today still owns the original property and building where they restore and race the antique vintage circuit motorcycle races.  His father and brothers would hit the circuit proudly placing Harley-Davidson in the leading pack from Daytona Speedway, throughout the country.
Dennis attended Fullerwood Elementary School and Ketterlinus Junior High School. At SAHS he was class president his freshman year, band for two years, a member of the Future Teachers of America.  After graduating from high school, Dennis went to St. Johns River Jr. College in Palatka graduating with his AA degree and continued his college at Florida State University.  Dennis finished his Bachelor's degree at Stetson University, returning to St. Augustine and continued working in the family business.
Dennis found great joy in serving the community teaching 9 years at St. Augustine Technical Center teaching adult education at night as while as serving the City of St. Augustine as an auxiliary policeman. Dennis attended University of North Florida for his MBA but graduated from Jacksonville University. Dennis is also an adjunct professor at Flagler College and still teaches in the public administration program.
Dennis is currently serving the citizens of St. Johns County for his tenth four-year term as an elected Florida Constitutional Officer. He was elected Tax Collector in 1984 and has not had any opposition since the first election. As Tax Collector he was instrumental in the process of having Florida tax collection agencies serve under the Department of Highway Safety and Motor Vehicle for computerization of all vessel titles & registrations and driver license issuance. He has also served as president of the Florida Tax Collectors Association and taught for the Department of Revenue for certification of Certified Florida Collector Assistance courses. Dennis is currently one of the longest continuous serving tax collectors in the State of Florida.
In the community he has served on the board of directors for the YMCA, the City of St. Augustine Police and Fireman's Pension Trust Fund, the St. Johns County self-insured insurance plan, Learn to Read of St. Johns County, Presidio de San Agustin Commission, St. Johns County Education Foundation and the American Cancer Society. He has also been a member of Historic Kiwanis Club of St. Augustine earning the distinguished president award.  In his capacity as Tax Collector for St. Johns County he currently serves as chairman of the Department of Vital Statistics for the Tax Collector's Association, committee member for the Department of Revenue Education Committee, State Director for the National Association of Finance Directors and Tax Collectors Association, and the National Association of Counties.
As Tax Collector, he spearheaded the challenge by the Federal Bankruptcy Court to disallow local governments from the allocated interest rate on delinquent taxes after a large developer filed bankruptcy in St. Johns County. After winning the court case, Florida Tax Collectors were asked by Congress to assist in the rewrite of the Federal Bankruptcy Code in the 90's pertaining to local governments being secured.  He also worked as liaison between President George W. Bush's administration and the local governments finance and tax collectors and comptrollers' offices during the 2008 economic slowdown.
Dennis enjoys the opportunity to help someone each day.  He has averaged earning all taxing authorities an average of 3-4 million dollars in unused or earned revenue each year which off sets his offices budget. He is the only tax collector in the State with an inter-local government agreement with the School Board to operate the driver's education curriculum.  Since he has been in office, he makes sure no one has lost their homestead property due to delinquent taxes.
The wisest and best decision of his life was when he married Jan Feltner. They are the proud parents of twin boys, Shelby and Colby.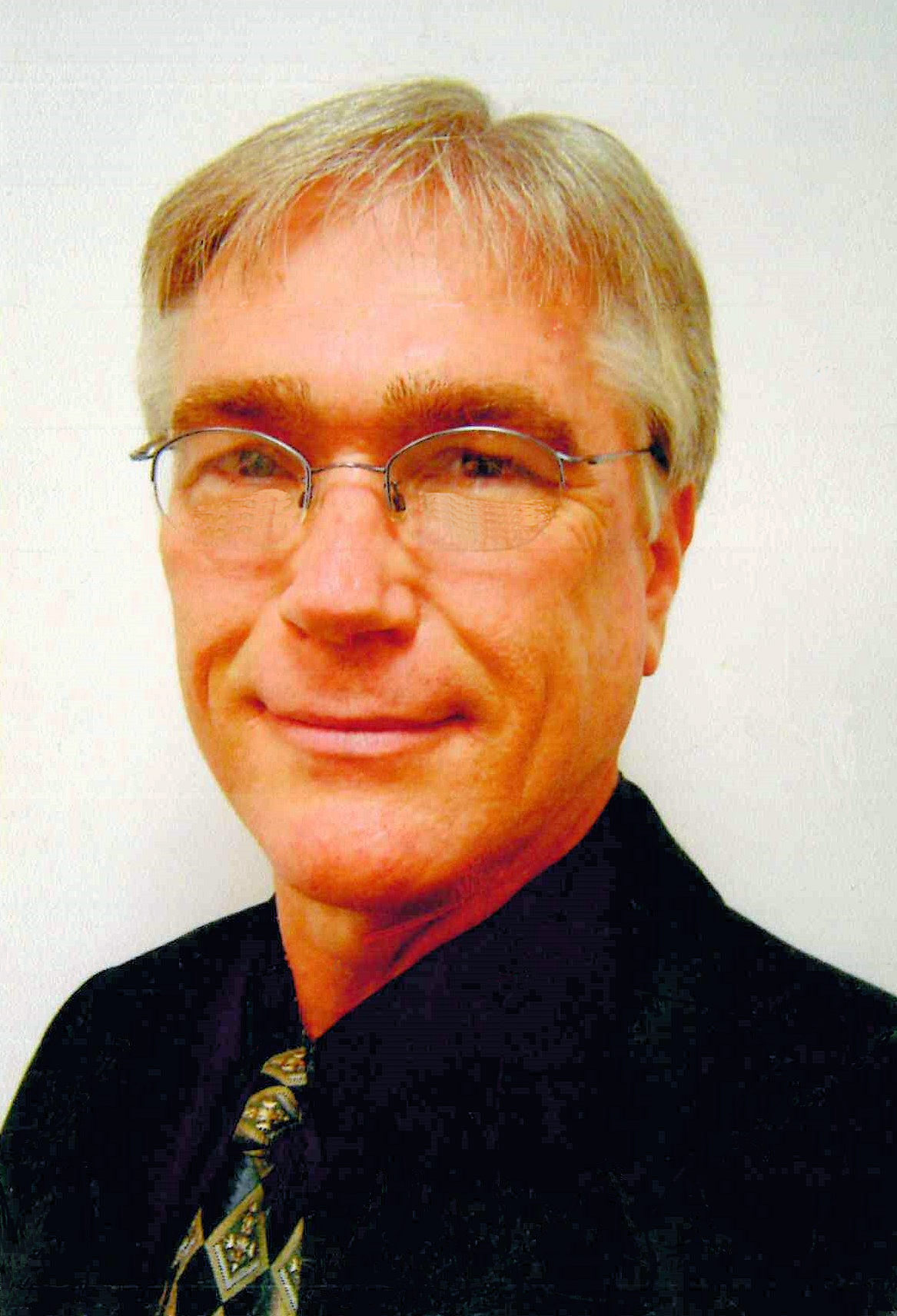 Bradley K Davis
Bradley K Davis is a St. Augustine High graduate of 1972.  The youngest of 4 brothers (Wayne 1959 KHS dec., Vernon SAHS 1960 dec., Terry SAHS 1963 dec.), Mr. Davis was born and raised on the north side of St. Augustine by his parents A.D. Davis (dec.) and Annie Mae Davis (KHS 1940 dec.).  He attended Fullerwood Elementary School and Ketterlinus Junior High School. While at St. Augustine High, he played baseball (captain in 1972), football and basketball. He participated in several social clubs including Key Club (President), Lettermen's Club, Yearbook staff, president of the Freshman/Sophomore classes and member of the National Honor Society.  Mr. Davis was voted Best All-Around his senior year.  Soon after high school, he married his high school sweet heart, Dawn, and they had a son, Trevor.
Mr. Davis graduated from the University of North Florida in 1976 with a Bachelor of Business Administration Degree.  In 1981, Mr. Davis received his Certified Public Accountant license from the state of Florida. He is a member of the Florida Institute of CPAs and the American Institute of CPAs.  He and his son, Trevor, are the owners/partners of the CPA firm, Davis & Davis – Certified Public Accountants, P.A.
Mr. Davis is a member of the Kiwanis Club of St. Augustine since 1981, a multi-year Kiwanian of the Year award winner, as well as a distinguished past President. He was also a distinguished LT Governor for the Florida District of Kiwanis International.  He was a volunteer and coach for St. Augustine Little League from 1985 to 1999.  As a St. Augustine Little League board member, Mr. Davis, along with the SALL board, was part of securing the original 20-acre site for the league in 1986 and its development for the original seven ball fields. The park opened during his presidency in 1991.  Later, lights and a concession stand were established for the complex. This location, off SR 207, became our "Field of Dreams".  It was the first time all of the baseball and softball teams played at one location.
Mr. Davis has been the secretary/treasurer/board member for two special organizations since 1996.  Dismukes' Children's Dental Program. Inc., a nonprofit corporation established in 1924, provides funding for dental care for St. Johns County children needing dental support.  Buckingham Smith Benevolent Association is a nonprofit that has been in existence in St. Johns County going back to 1873.  This organization's sole purpose is to provide funding support to African Americans in need residing in St. Johns County.
Other activities/awards involving Mr. Davis include heading a St. Johns County School Board committee to bring back to life the Fullerwood School Building, founder/President Emeritus of St. Augustine/Ketterlinus High School Alumni Association that provides support to SAHS through scholarships for students, grants for teachers and funding for SAHS special projects, past member of the Florida Bar Grievance Committee for the state of Florida, St. Johns County Education Foundation treasurer and recipient of the Gordy Award,  St. Johns County School District Learning Legacy Lifetime Achievement Award recipient, treasurer for the ARC of the St. Johns Inc., treasurer for the Betty Griffin Center, St. Johns County School District/SAHS Chair of the Committee member to hire a principal (Paula Steele) as well as a head football coach (Joey Wiles). Mr. Davis was St. Augustine/Ketterlinus High School Committee that named stadium field "Joey Wiles – Walt Slater Field" and the athletic complex "The Wendell McCraw Athletic Complex" at H.L. Brumley Stadium.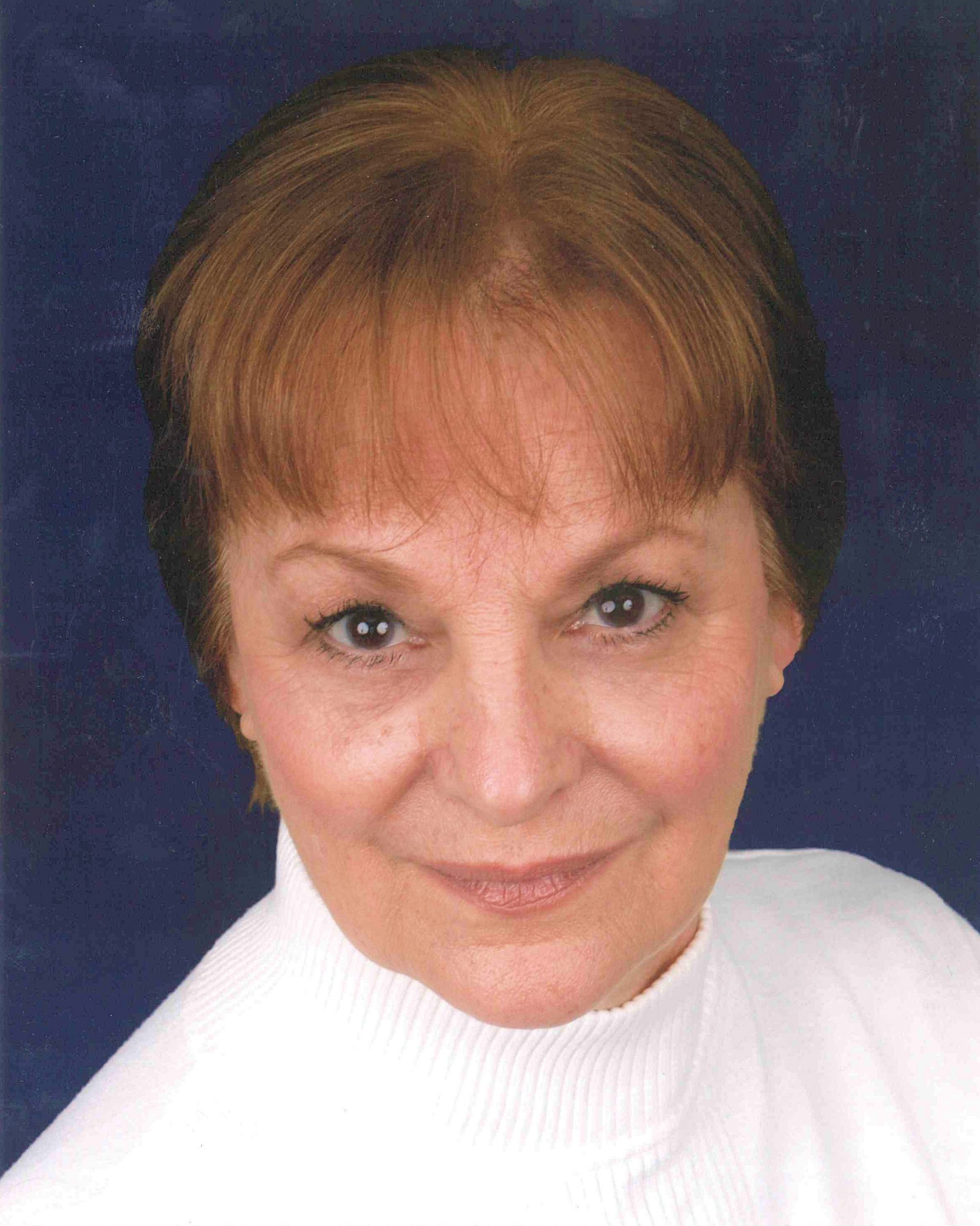 Jean A. Rahner
Jean Rahner (Jean Agnes Ann Pelicone) graduated Ketterlinus High School in June 1959.
Originally from Schenectady, NY, Jean and her family moved to St. Augustine in the summer of 1957. Her family discovered the charm and beauty of the city and St. Augustine Beach where there seemed to always be a breeze.   She and her family resided at 5 Cincinnati Ave, within walking distance of Jerry & Rita Kass's grocery store, St. George Street and Ketterlinus High School.
Jean has been directing plays since childhood, has loved movies and would make up plays with neighborhood kids including writing plays for elementary school classes and for the Girl Scouts meetings.
Attending an unfamiliar school, new teachers and the absence of friends proved to be a very difficult couple of years. Teachers of influence at Ketterlinus High School that guided her into her post high school career included her English Teacher, Ellender Alden.  This was not always the best relationship…for some reason she kept calling Jean…that Yankee…but she opened the eyes of her students to literature, poetry and reading which in turn eventually lead to Jean's interest in theatre. Mrs. Erkelens was also of great influence where she was the director of the school chorus and taught music appreciation.  Jean prior to moving had some experience with Chorale singing and joined as a member of the chorus which resulted in a continued love of music, and proved to be helpful later on in her career in directing musical theatre.
Jean joined the "Little Theatre of St. Augustine " at Davenport Park Waterworks building until it closed (circa)1966.  The Little Theatre of St. Augustine was where Jean met her future husband Tom Rahner where he was starring in a production of "Stalag 17".  Rahner's studio of photography was located just opposite the Fort on Fort Marion Circle.
She graduating high school Jean left for Germany July 2, 1959 to marry Thomas P. Rahner who was stationed in Germany in the U.S. Army. They traveled extensively to France, Italy, Spain, and Germany, before returning to St. Augustine.  In 1964 she re-established the Little Theatre of St. Augustine and performed throughout the city.
In 1965, Jean Joined the cast of Florida's Official State Play "Cross & Sword" written by Paul Green and performed in the newly built St. Augustine Amphitheater. She performed and sang in the chorus and later years acted in major roles. She served as public relations director for Cross & Sword until it closed. The entire family was involved over the years including her children Laura and Philip Rahner. Jean and Tom traveled from Florida to Canada, publicizing the city of St. Augustine and Cross & Sword over many years in full 1565 costumes.
In 1965 Jean was able to secure a position at the new Flagler College, established in the Ponce de Leon hotel, in the office of Mr. Charles Colee.  As an employee of the college, she was allowed to take classes during her lunch hour. Jean's interest was in literature and Theatre.  She finished her studies and graduated Flagler College in 1978 with a Degree in Theatre Arts.
Post college, Jean worked as a director, stage manager, and actor at the Monson Bayfront Dinner theatre in 1989 with James Melfi and Michael Osborn and also worked with them publishing the "Real Estate Buyers" newspaper.   When the Monson Bayfront Dinner theatre closed,  another door opened for more theatrical possibilities.
Jean and Anne Kraft (KHS graduate 1957) met and worked together on a play for Little Theatre of St. Augustine and soon joined forces to open the "Limelight Dinner Theatre" in 1992 in the Monson Motor Lodge. It continued at that location until the Monson closed the dinner theatre.  The Limelight Theatre became a nomad theatre performing in many locations through out the city: including several bars (in rooms above the bar) and courtyards. Visiting well known actors as: Patricia Neale and Rue McClanahan attended some performances .
Proceeds from the production "Flagler Empire Builder of Florida" (written by Tom Rahner and music by Daniel Humbert and performed in Flagler College Lewis Auditorium) allowed Limelight to rent a building on U.S. 1 (behind KK's Tires) until 2001 when the Limelight finally moved into a building on Old Mission Avenue where it now is a successful, fully operating live (semi professional) theatre….now celebrating 30 years.
Jean worked at that location as Artistic Director, actor, producer and stagehand on many productions. She retired from Limelight Theatre as Artistic Director/co Producer in 2004, and quickly established "A Classic Theatre, Inc." in 2005, producing a number of plays, beginning performances in the St. Johns Cultural Council building at St. Augustine Beach.
A Classic Theatre was invited by Mr. Otis Mason to use the second floor of the Lincolnville Museum and Cultural Center on MLK Avenue.   From 2014 until 2022 ACT produced a number of plays at that location. The first play at that location was "Tea with Zora and Marjorie" a play about the friendship between Zora Neale Hurston and Marjorie Kinnan Rawlings.
Among the many performances, Jean has appeared in the production "Dog in the Manger" directed by Richard Boone and performed in the pool area of Alcazar hotel for the bicentennial.   Another was appearing in a production of "Romeo and Juliet", the first performance in the new Lewis Auditorium at Flagler College.  Jean has directed and/or produced in over 40 plays and directing credits including playhouses throughout Florida such as the Theatre Jax, Players By The Sea, and Flagler Playhouse.
Honors and Recognitions of Jean include:
*Was honored to be placed on the photo wall of Fame for Flagler College Theatre department in Lewis Auditorium.
*Received the ROWITA award: Recognizing Outstanding Women in the Arts. Leadership award 2014.
*Limelight Theatre award as co-founder of Limelight from Board of Directors
*City of St. Augustine: "La Florida" Award, with Tom Rahner, Sept 9, 2019 for  contributions to the Arts for St. Augustine and the state of Florida.
*EWLI: Enterprising Women's Leadership Institute 2014.
*Flagler College. Awarded "Alumni of Distinction" May 2019.
*Recognized for service of many years for WFCF (88.5) radio for years of Broadcasting the program "Kaleidoscope." Also produced the radio play "War of the Worlds" for WFCF which airs every Halloween, produced by ACT.
Jean has continued to act and direct on occasion for Flagler College Theatre Department as a guest artist as well as working as an adjunct teacher for Flagler College in Broadcast Communications and Public Speaking.  Throughout her career she has continued her education taking various classes at Jones College of Broadcasting, UNF Communications/Broadcasting, JU Communications and photography classes at First Coast Technical College.
Currently Jean is co-directing the play "Lifespan of a Fact" for ACT to be presented at the Waterworks building on San Marco.  She will be directing the one man play "Tru" about Truman Capote for Limelight Theatre in November.
Her family includes daughter Laura Rahner Olsen (graduated SAHS 1978) and her husband, Mr. James Olsen. Laura & Jim have 2 daughters: Diana Olsen and Maggie Olsen Smith and one grandson Sawyer Smith. Son Philip Rahner (graduated SAHS 1980) and wife Abigail Santiago.  Twin daughters: Lindsey Rahner Augustine, husband Seth. (one son, Slater), Ashley Rahner Spears, husband Jamie (one son, Leo).
Jean serves as Vice President for First Coast Opera (has directed for FCO and now works on opera performance backstage.  She served on the Board for St. Johns Cultural Council, was a member of the Flagler College "Visual and Performing Arts Committee," and a member of EMMA music association.