HALL OF FAME AWARDS
2023 HALL OF FAME INDUCTEES: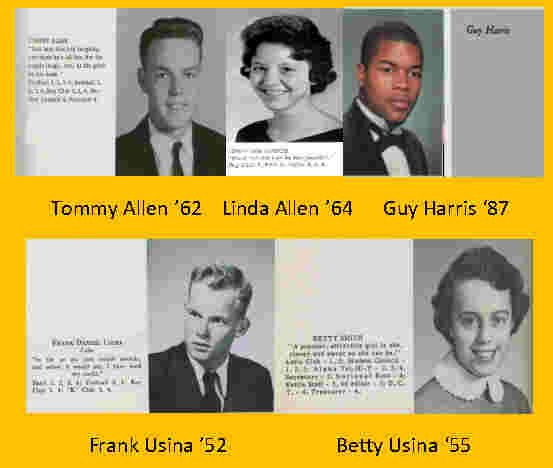 THE CONCEPT:
One day it hit us. So much talent, skill, honor, and influence has come through St. Augustine and Ketterlinus High Schools that if people knew about it all, they would be amazed. So we decided to start recognizing it.
The St. Augustine/Ketterlinus High School Alumni Association Hall of Fame inducts a few special people each year. They are people affiliated with the schools who applied their education and experiences by contributing to society in significant and meaningful ways.
There are educators, business leaders, elected officials, military heroes, doctors, historians, lawyers and judges, athletes, and more…and they are all Yellow Jackets.
We honor these men and women as role models for our students, and for their professional contributions and their outstanding representation of the St. Augustine/Ketterlinus High School tradition of excellence.
Induction Criteria:
To be considered for induction into the St. Augustine/Ketterlinus High School Alumni Hall of Fame, candidates must:
– Have graduated from St. Augustine High School at least ten years prior to nomination (if not a graduate of Ketterlinus High School), or served either St. Augustine or Ketterlinus High School as a member of the faculty, staff, or administration, or had a significant connection to the school(s)
– Have a record of outstanding achievement in his/her field*
– Have made significant contributions to his/her community*
– Exhibit exemplary character
– Induction may be granted posthumously.
*While a nominee may not necessarily have achieved an outstanding record both professionally and in service to his/her community, community service is strongly considered in the selection process.
WANT TO NOMINATE SOMEONE?
If you know of a candidate who meets the criteria stated, and you want to put him or her forward for consideration as an inductee in the SA/KHS Alumni Association Hall of Fame, we want to hear from you. Just click the "Nomination Form" button and send us the details. Nominations are accepted year-round.