The St. Augustine/Ketterlinus High School Alumni Association started in answer to a request…
It began with a phone call from then SAHS Principal Paula Steele to current President Brad Davis, asking him to create an alumni group for the school. The association officially launched in 1997, with founding board members Joseph Boles Jr., Martha Hasty, Suzanne Russell, Jonah Ash, Lola Ponce, Carrie (Zebrowski) Cooper and Brad Davis. Principal Steele had a great idea as not all schools have such an organization.
THE ALUMNI ASSOCIATION AND IT'S MEMBERS DO SEVERAL THINGS:
FIRST, RAISE MONEY FOR SCHOLARSHIPS FOR DESERVING SENIORS.
The high school officially opened in 1910 as St. Augustine High School. The name was changed in 1928 to The Elizabeth Ketterlinus High School to recognize the land contribution made by Elizabeth Ketterlinus. In 2010 (the 50Th anniversary celebration of the current location of the high school) St. Augustine High School went back to its original name. This was also the 100th anniversary of the opening of KHS.
The scholarship effort intensified in 2013 with the launch of the Jackets Forever Endowment Fund. Its goal of a $200,000 endowment is halfway realized. You can help us get the rest of the way there by donating today.
SECOND, MENTORSHIP OF SAHS STUDENTS.
That takes many forms but as part of joining the Hall of Fame, all inductees are asked to go into the classroom and share why they were chosen, and how they applied their skills from high school to achieve success in life.
Over the years, the Alumni Association has become a resource the school relies on for needs both big and small. From people to serve as test proctors to small contributions of materials or services for educational enhancements, Alumni Association members help SAHS excel.
A FINAL, IMPORTANT PURPOSE OF THE ORGANIZATION IS TO HELP ALUMNI KEEP IN TOUCH OR RECONNECT.

The History of Our Schools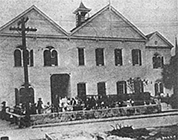 1901
SAHS began in 1901 when the school board decided it would soon move the over-crowded Public School Number 1 from Hospital St. (later renamed Aviles)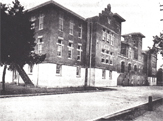 1910
The new St. Augustine High School, would be constructed on the old Spanish moat, 40 Orange St.( Cubo Line & City Gates)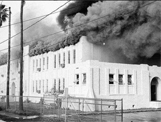 1928
After a donation of land at the corner of Mulvey and Orange Streets, Ketterlinus High School opened..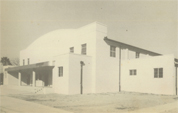 1954
KHS used nearby Francis Field for its football games, including during its 1954 undefeated season under Coach Walt Slater.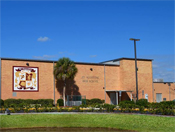 1960
The current St. Augustine High School opened on Varella Ave. in 1960. At that time, KHS became a junior high, and was integrated in 1970.